In order to customize and create personal templates for your single posts, we've designed Kata Single Builder. You can arrange your single posts according to your taste and style, giving them your personal touch.
Click on Single in the admin panel to gain access to the Single Builder.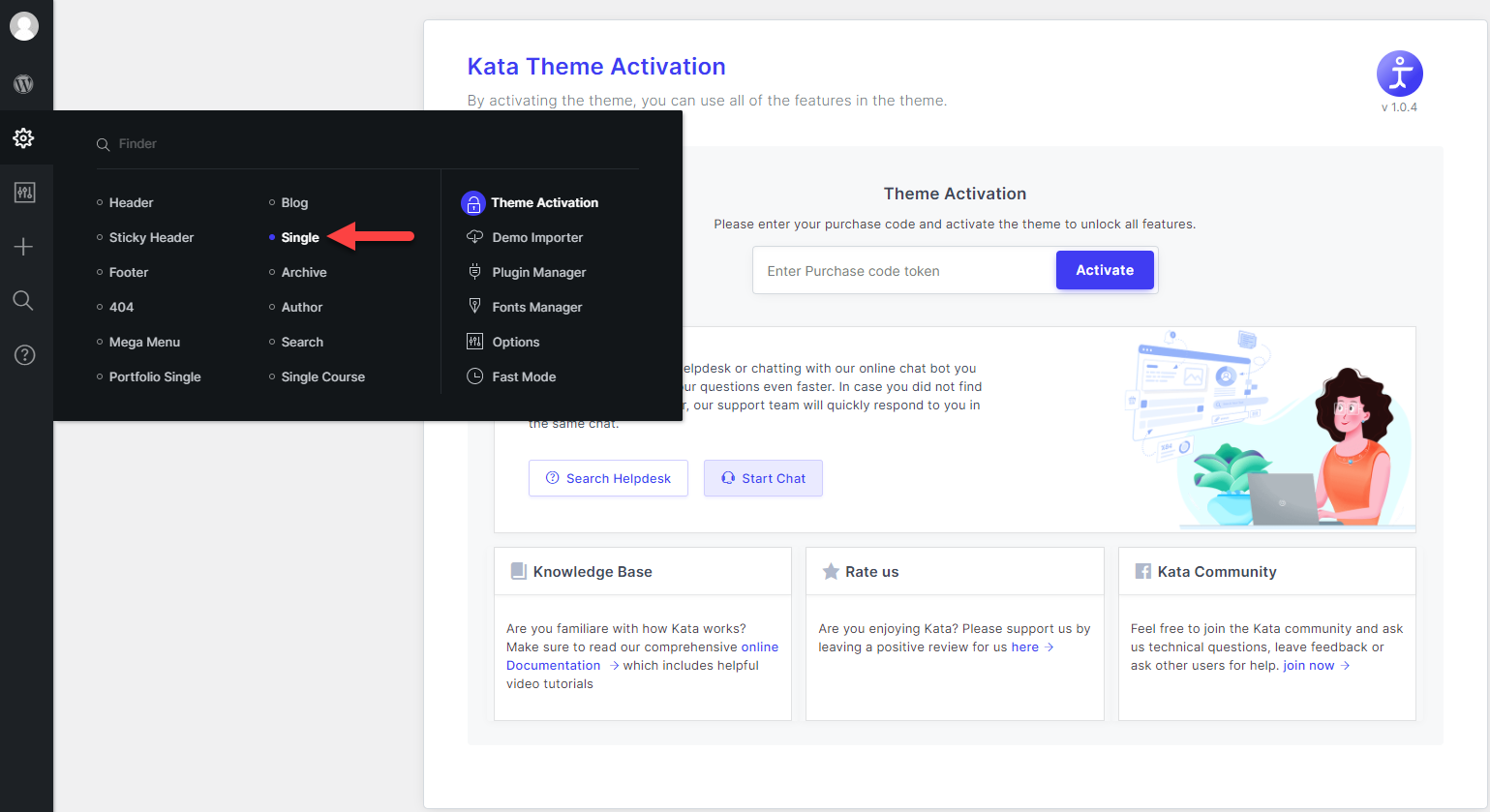 All post details can be converted to Elementor elements within Kata to allow the users to have full control over customizing their single page. Combine and place elements in whatever way you want when creating your single page.
Special Single Builder elements include:
Kata post title
Kata post metadata
Kata post feature image
Kata post content
And of course whatever other elements you want.