If you wish to give your visitors the ability to search for posts, then you'll need a page to display the results in. You can create the page in question by going to Kata Search Builder and design your very own page.
You can access this page builder by going to your Kata Control Panel > Search.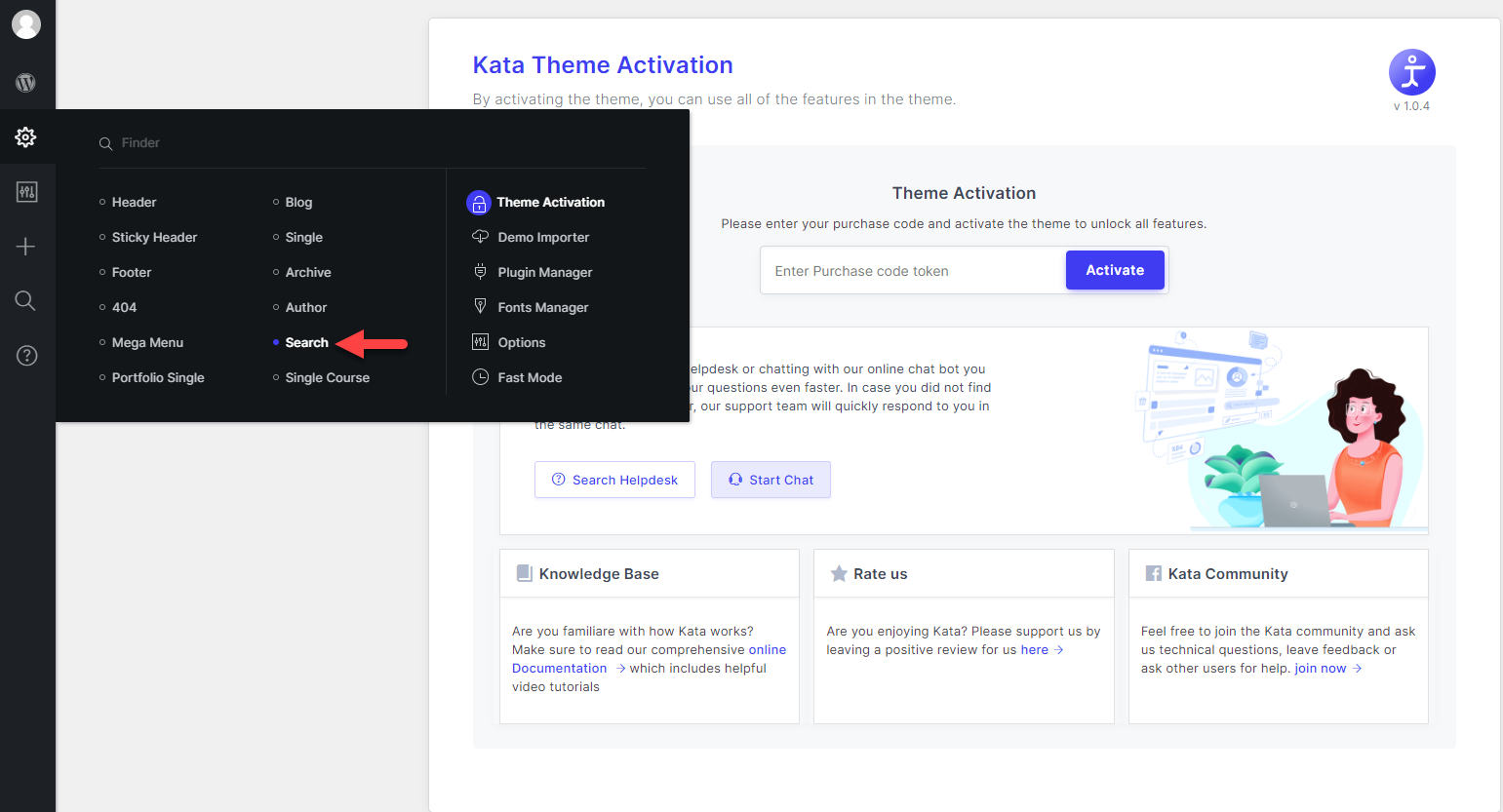 Kata Search Builder's default widget is called Kata Search Page.