To create a new menu, navigate to your WordPress, and go to Appearance > Menu, then click on the Create a new menu link.
Choose a name for your menu on the newly opened page and click on the Create Menu button.

Now choose the pages you have in mind from the Add Menu Items section and click on the Add to Menu button.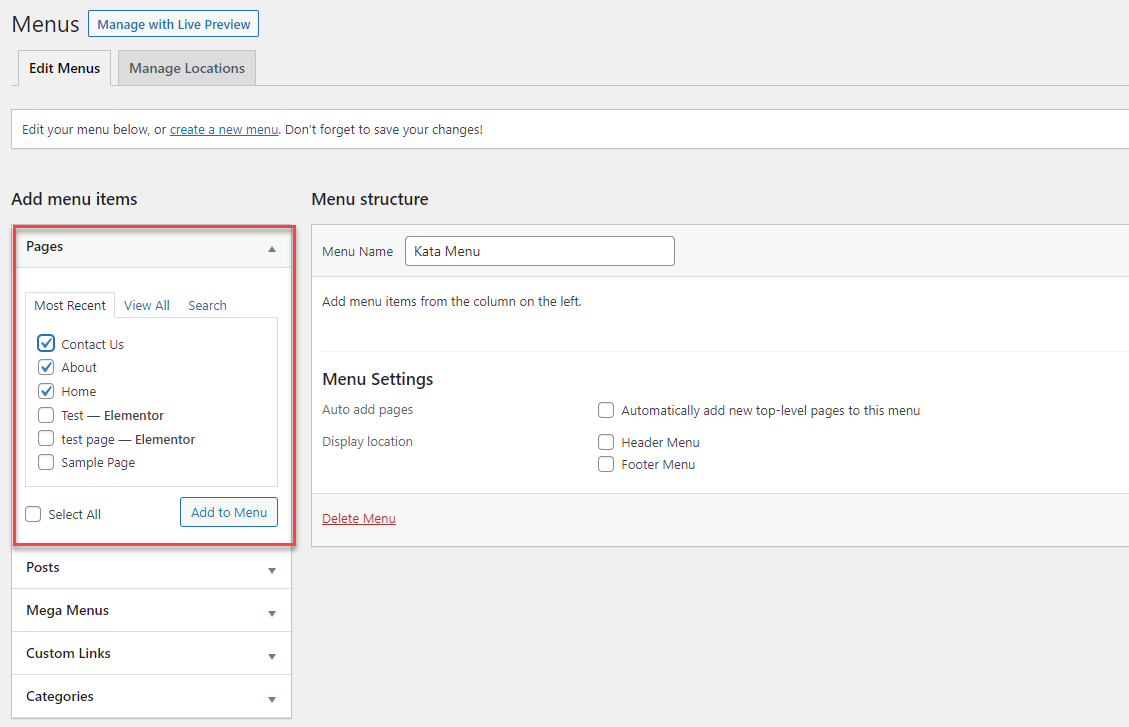 Afterward, click on the Save Menu button to save your menu.