All websites need a blog page to publish their latest articles or news related to their field. Kata theme allows you to create a highly customizable blog page. In particular, using the Elementor editor and Styler it will take only a few minutes.
Click on Blog in the Kata Control Panel to load the Blog Builder.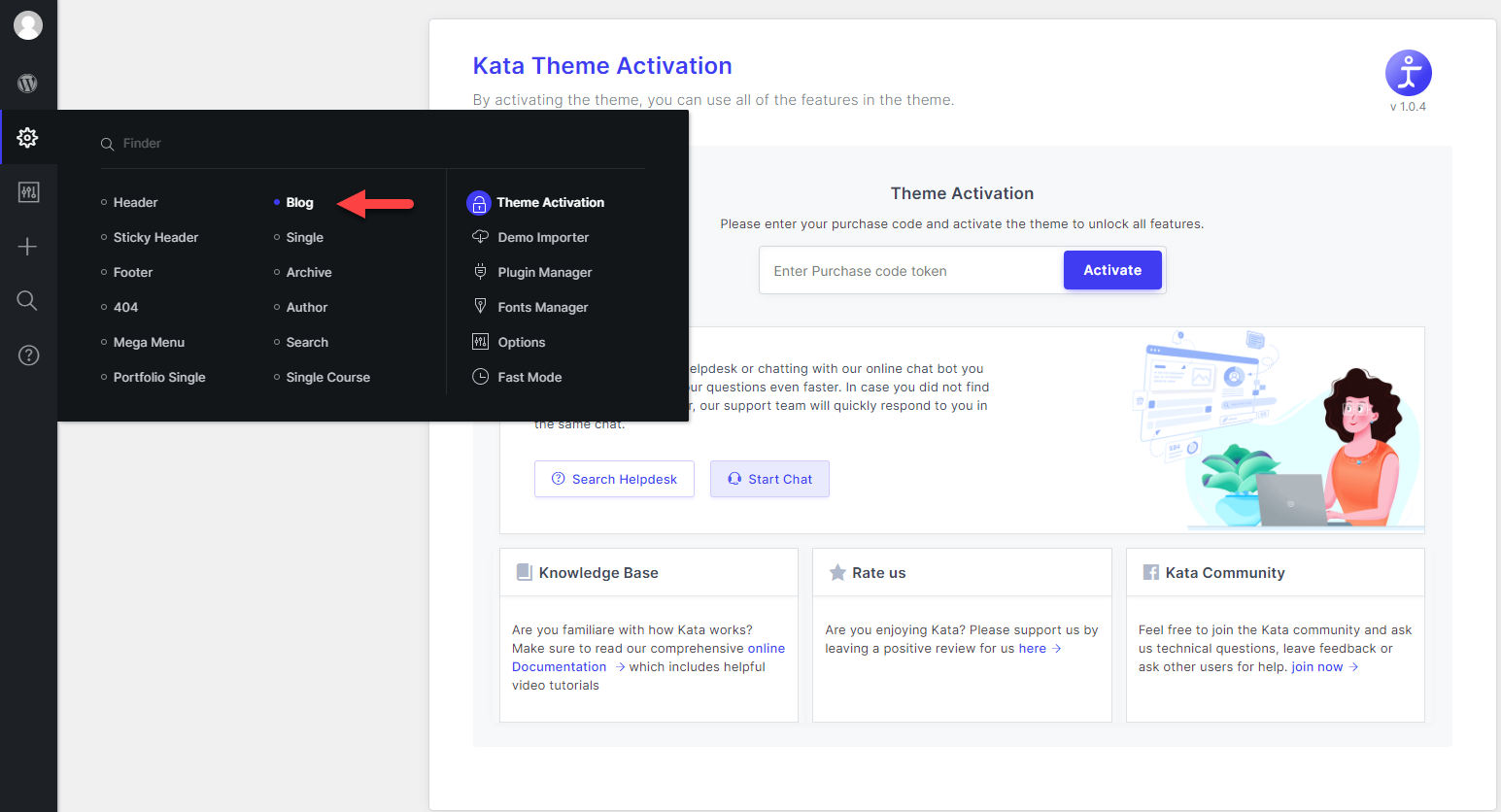 There is a default widget called Kata Blog Posts that will display website posts. Widgets related to Kata Post are located above other widgets for easy access.
Elements available for designing your blogs and similar pages include:
Kata Archive Posts
Kata Author Box
Kata Author Page
Kata Blog Posts
Kata Categories List
Kata Next & Previous Post
Kata Post Comments
Kata Post Content
Kata Post Featured Image
Kata Post Metadata
Kata Post Title
Kata Related Posts
Kata Search Page
Kata Social Share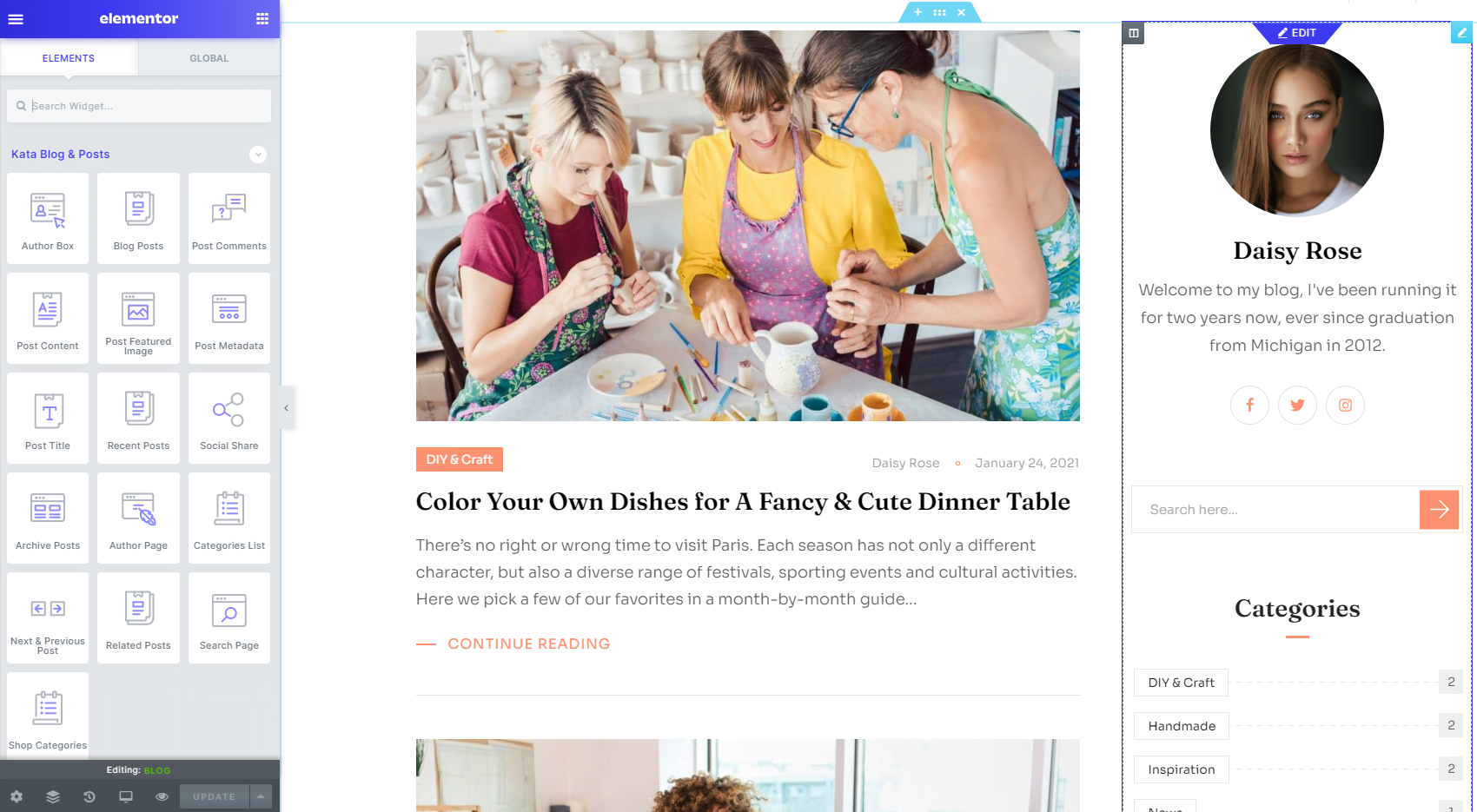 You need the Kata Blog Posts element to design a blog page.