The time your website pages take to load is an extremely important ranking factor for Google algorithms.
From bounce rates to conversions and audiences' overall satisfaction, your page loading speed directly affects everything related to your online success.
If your WordPress website can't handle traffic appropriately, you'll lose considerable revenues after a while.
That's why you should speed up WordPress in the best way to let your business thrive on the internet.
Although it seems to be a complicated and technical activity, you can keep your website running at peak speed with the required knowledge and using the right tools.
Here we've prepared a handy guide to help your speed up WordPress and expand your reach with its top performance.
We've tried to cover all the crucial factors for increasing your site's speed and also introduce services that help you further with this goal.
What Causes a WordPress Site to Perform Slowly?
Everyone nowadays knows of the great features they can find in the WordPress CMS.
Despite its ease of use and well-coded core, the addition of WordPress themes and plugins can sometimes affect its remarkable performance negatively.
Having a massive list of slow plugins and themes will result in nothing but a sluggish website that not only decreases your Google rankings but also disappoints website visitors.
Wrong website configurations and overuse of images without optimization will also make your website run slowly.
Things worsen if you use a low-quality web hosting service with server settings that are not optimized.
Having each of these problems in mind will help you a lot in making your website run faster.
On the other hand, if you think that your website loads fast enough, it doesn't mean it's always correct.
While some users visit your site with modern, high-speed connections, others might be using older technologies and need to wait longer until they see your pages.
You can easily check for this issue by using the website speed checkers on the internet, and most of them are free.
How to Speed Up WordPress Site for Better Performance
Now that you're familiar with the reasons behind a slow-loading site let's review the actions you can take to solve the problem.

Invest in A Good Hosting
The first and most effective step to speed up WordPress is to choose a suitable hosting service provider.
Slow hosting services with limited resources can result in extended downtimes and the inability to handle a high number of website visitors.
Shared hosting plans are among the most popular options used by WordPress website owners.
Although it's usually a good option, your site can slow down extensively when another website on the service consumes more CPU and RAM than you do.
So it highly depends on the neighbors you have on your network.
You'd better go for the service providers that specialize in WordPress hosting.
These companies know all of the ups and downs of this CMS and apply the best practices to keep it functioning perfectly.
If you're launching a new website, you can start with reasonable hosting plans since they're totally affordable.
But don't forget to upgrade after your website visitors increase.
Never launch your website on free hosting services.
These options come with the least amount of resources and security measures.
The result is repeated downtimes and vulnerability against all the online threats on the internet.
Moreover, dedicated hosting servers are far better than the shared ones since they give you a dedicated server rather than sharing it with others.
This kind of hosting is vital for high-traffic sites that require more resources.
Keep Your WordPress and Web Technology Up to Date
When a new version of this CMS releases, plenty of further improvements and features come along.
WordPress core updates are incredibly essential to keep your site at its peak performance and make it run efficiently.
Aside from the increased speed, the new security improvements make your site safer.
That's why you always see notifications regarding the WordPress new updates in your admin panel.
Plus, you should always keep your core technology up to date, too.
New versions of PHP and HTML come out once in a while and bring several improvements and new features that make a website run faster.
Nowadays, PHP 7.2 is the oldest version that a website can use since versions before 7.2 don't receive any security updates.
Reliable hosting companies take care of the PHP version and notify their members when new updates are available.
Yet, it doesn't mean that you don't need to check it on your own.
There's a PHP configuration section in the hosting backend where you can see which version you're using.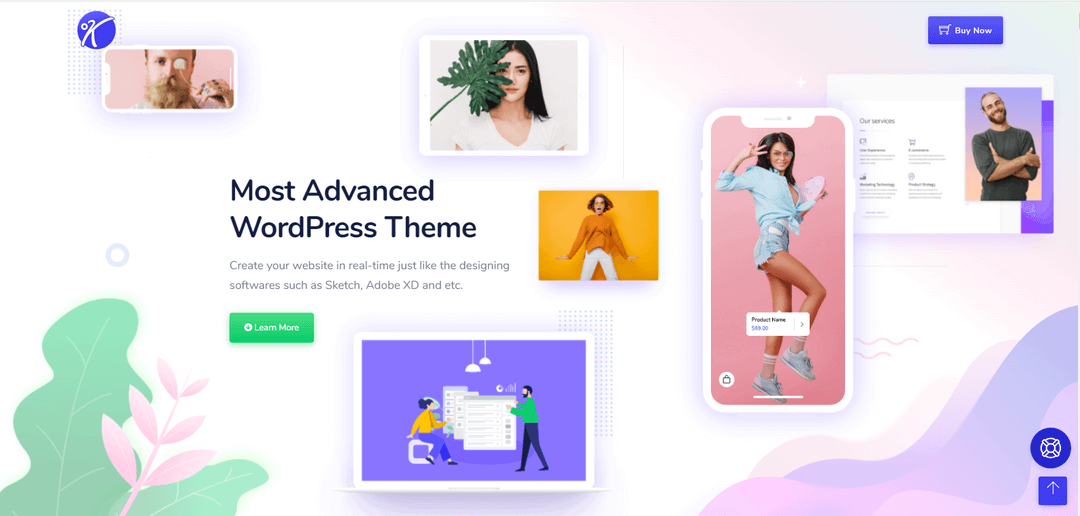 Install A Proper WordPress Theme
Another important source of website slowdown is your theme.
If you want to speed up WordPress, choose from the reliable products that are developed with optimized codes.
Poorly coded themes strain the resources and may increase your page load times up to a minute.
Stuffing your audience with a world of features can be very overwhelming.
The theme you choose doesn't necessarily have to be loaded with a world of options and features.
Simplicity and elegancy are the top qualities you should consider when deciding about your theme.
Always try to reduce the number of unwanted features as much as you can.
Also, don't forget that a theme with good sales is not always the best pick.
What you choose should be applicable to your exact needs and the purpose of your website.
Make your website stand out from the crowd by customizing the theme features and deactivating the ones you won't need.
On the other side, some themes can't work properly unless you install multiple plugins in the first place.
A well-coded product functions appropriately without forcing you to install several plugins.
Demos are another part of the WordPress themes you should consider to speed up WordPress.
Many of the pages, texts, images, effects, and videos coming with ready-made demos are often useless and do nothing but slow down your site's performance.
If you use demos coming with plenty of layouts, spend some time to remove the extra elements and unrelated pages to only keep what you need.
To select a theme that covers your needs in the long run, keep an eye on the customization features it offers.
Although it's difficult to find an all-including theme from the beginning, the support of popular page builders and access to libraries of different layouts will provide you with what you need to run the website you like.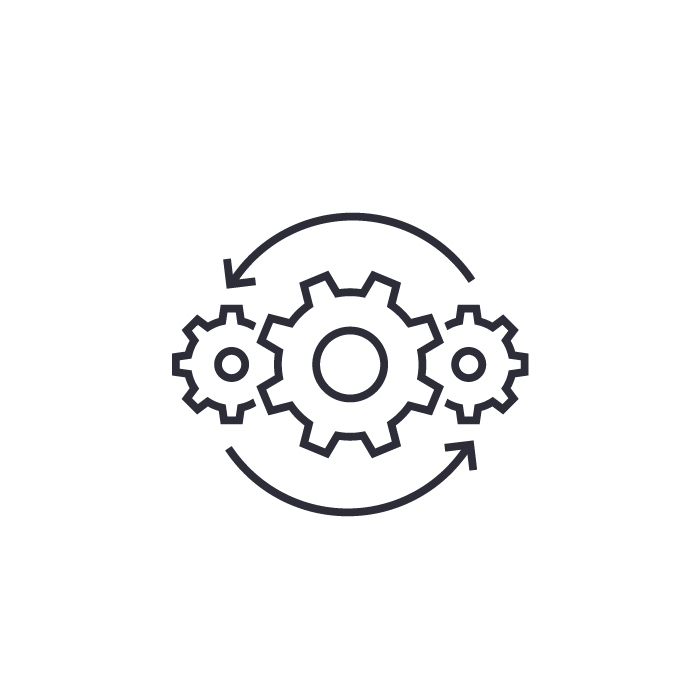 Use Optimization Plugins
Your database is an important place that needs maintenance.
Your posts revisions, uninstalled plugins, and other changes accumulate some temporary disk space on the database.
So you should check it regularly to keep it entirely usable.
Many optimization plugins like WP-Optimize and WP-Sweep help you with this issue.
These plugins will take care of the common maintenance your database needs.
But if you need more in-depth clean ups, consider getting help from WordPress professionals.
Installing a powerful caching plugin will likewise make your site faster.
These tools save a copy of your pages in a different place and display it to visitors when they arrive at your site.
This way, your database calls decrease, and there will be fewer HTTP and PHP requests.
As a result, people will have faster access to your pages.
WPRocket and W3 Total Cache are among the suitable options you can consider as caching tools.
Use a CDN (Content Delivery Network)
The location of your server positively influences the page loading time for your visitors.
The further away your hosting server is, the longer time it requires to transmit data and display the site to the audience.
Using a CDN is the solution to this problem.
It hosts the website's static files on multiple servers at the same time, and these servers are located in different parts of the world.
Therefore, depending on your users' location, they receive the data from the nearest location and will see the content in a shorter time.
StackPath and Cloudflare are some of the good services you can use to get a CDN.
Additionally, you can host some parts of your site, such as the images on CDN.
The JetPack plugin offers this service for free and allows you to deliver images to your site visitors via a CDN right after activating it.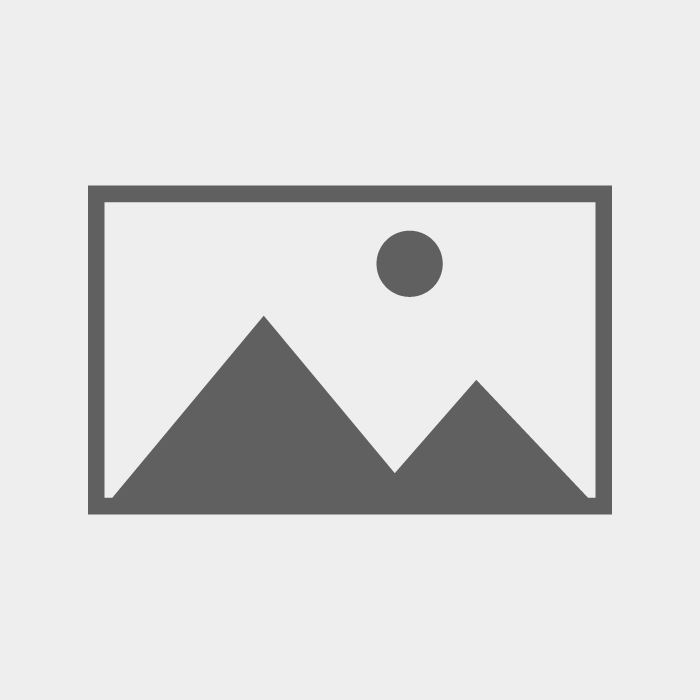 Optimize Images and Use Lazy Load
Website managers use images on almost all of their pages.
It's no brainer that they take up more space than the lines of text, and you should make them as small as possible to speed up WordPress.
Don't forget that some old machines can't load the image-heavy sites, and you can't be sure that all of your website visitors use modern computers or devices.
The process of reducing the size of images without losing quality is called compression.
You can either use an image editing software like PhotoShop to compress the photos manually before uploading them or install a plugin.
ShortPixel and TinyPNG are two of the best optimizers you can install on your site to automatically compress the images.
WP Smush is also a good option if you're looking for free plugins, but you shouldn't expect the same results compared to premium ones.
Another effective tip is to upload the images with the size you need instead of uploading full-size photos and then shrinking them.
Talking about the formats, many people use SVG for vector graphics and PNG for simple images.
If your photo includes plenty of colors, JPG will be the best choice.
Lazy load is another good option to save bandwidth and speed up WordPress.
In normal condition, all the images on your page load simultaneously once the user opens your page.
Using the lazy load feature, the images and videos appear only when they scroll the pages and reach the section where they're placed.
This reduces the number of HTTP requests to the server and saves resources.
You can gain the advantage of lazy loading through WordPress plugins like WP Rocket.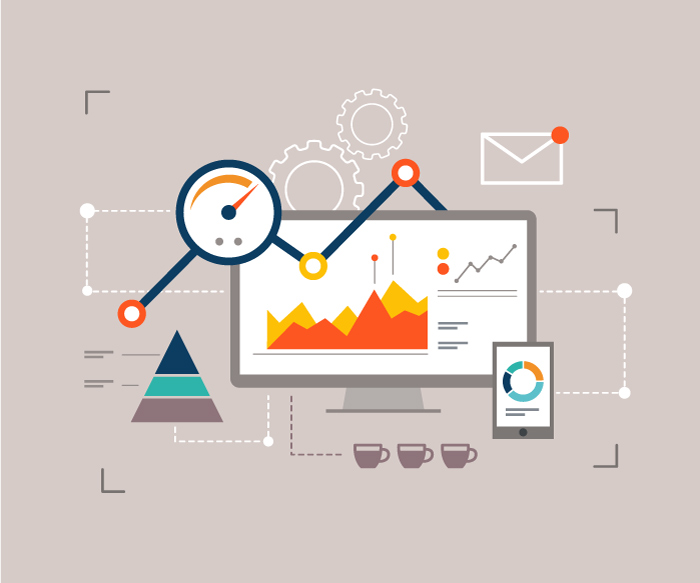 Use AMP
Having an optimized website for mobile devices is now totally necessary.
Accelerated Mobile Pages is a popular framework developed by Google that converts your pages into a more suitable version for mobile views.
Standard views are always difficult to use on mobile phones because they're meant to be displayed on large screens.
Using AMP, you convert your desktop version to a mobile-compatible one.
This not only helps your visitors to see the content easier but also shortens the time it takes for content delivery on these devices.
AMP allows you to make your site run faster on devices other than desktop without losing quality.
WordPress AMP plugin lets you activate AMP on your site most conveniently.
Don't Upload Videos on Your Own Site
Videos are another part of the media website owners use.
Although WordPress has no problem hosting and displaying videos, it's not recommended to host them on your own site.
Videos make your site larger and require more bandwidth.
Similar to what most website owners do nowadays, you can upload videos on video hosting sites YouTube and Vimeo and then embed them on your pages where you need them.
All you need to do is to copy the link into your WordPress editor.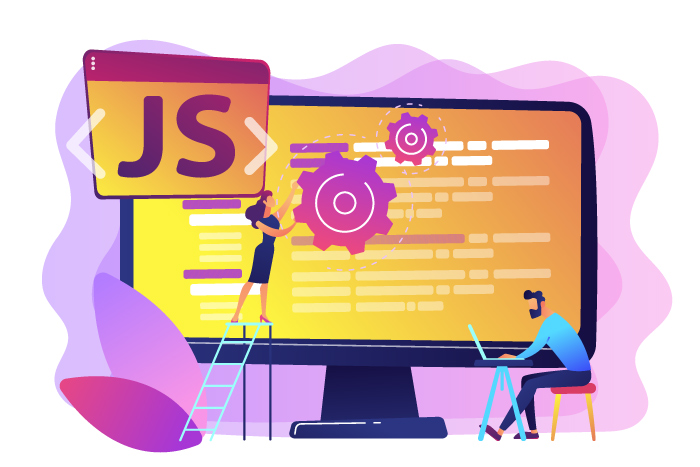 Use JavaScript-free Social Media Widgets
With the increasing popularity of social media channels, the use of social sharing widgets has become a common part of WordPress sites.
These buttons allow you to bring more eyeballs to your pages and increase Google rankings as well.
Many of these widgets highly depend on JavaScript and slow down the website's performance.
These widgets track the activity of users on the web after sharing your pages, and as a result, increase the loading time.
The key to solving this problem is to use JavaScript-free widgets.
SharingButtons is a perfect pick since it offers these buttons with the same useful features without JavaScript.
Minify CSS and JavaScript
Minifying JavaScript and CSS files will reduce JS and CSS calls, which in turn decreases the server response time.
Once you reduce them, it'll take less time to load your pages and saves bandwidth usage.
If you're a tech-savvy user and know how to code, you can do it yourself.
Otherwise, installing cache plugins such as Breeze and Autoptimize will get the job done with ease.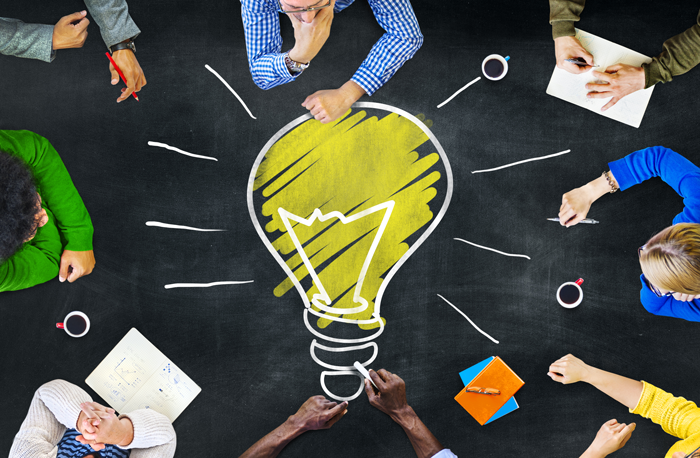 Leave the Responsibility on Experts
If you don't have the time to go through the mentioned steps or prefer to offload the whole responsibility on someone who can take care of everything, you should go after WordPress maintenance teams.
These teams consist of experts for every aspect of websites and handle the optimizations professionally.
The skilled web developers of Climax Themes have years of experience doing WordPress maintenance services for clients from all over the world.
If you want to speed up WordPress wholly with the best possible outcomes, reach out to the team and ask them for guidance right away.
To Sum Up
Website loading speed is an important factor in your success.
Every second it takes to load your site can make a big difference in your bounce rate, Google ranking, and revenue.
Here we discussed the essential tips you should keep in mind if you need to speed up WordPress.
You don't have to do all of them at once.
Start with whatever you can because even the smallest changes can bring you significant differences.
Above all, consider hiring professional teams if you care about peak performance and want your website to run in the fastest mode.