Building website pages can be complicated and challenging. You can get the job done with ease if you outsource this task and hire a web developer.
But as you know, experienced programmers charge high fees, and you need to spend a lot of money to launch a website this way.
Thanks to the amazing features of WordPress, you can put together the pages of a website on your own by installing a reliable WordPress page builder. These tools give you access to a series of pre-made elements that you can easily place on your pages through a drag-and-drop interface.
Using the WordPress theme builders, you can set your desired layouts easily and see the result right away.
Luckily, the competition in this market is very high, and many improvements have been made to WordPress theme builders over the past few years. In this post, we're going to look at nine of the best WordPress page builder tools you can install on your site for a terrific website building experience.
All the modifications in these tools take place on the frontend, and you don't need any coding skills to run your website.
What Advantages Does a WordPress Page Builder Offer?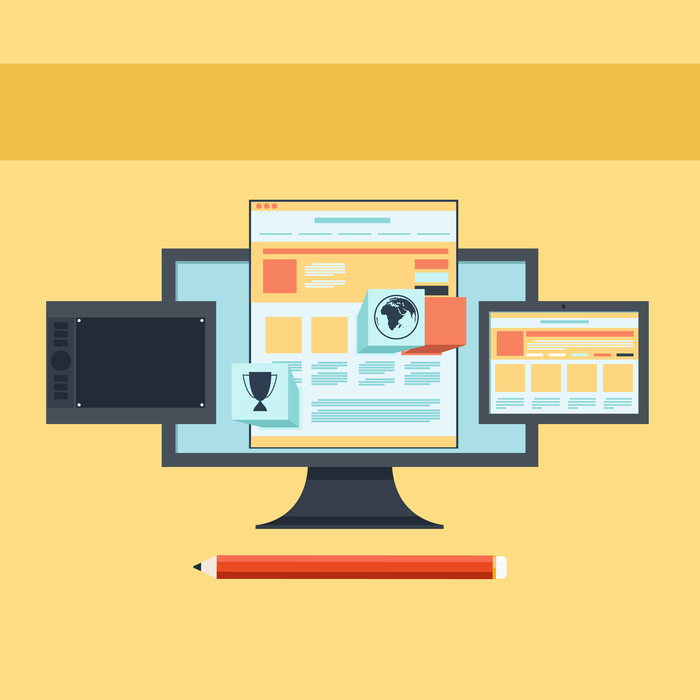 Using WordPress, the designs and layouts of your website highly depend on the theme you use. While many premium themes offer a world of customization and features, it's not always easy for beginner users to get the most out of them.
That's how a WordPress page builder comes in handy for your website designs.
No matter if you need landing pages, contact forms, buttons, customized sidebars and headers, or even special blocks between your articles, WordPress theme builders will give you the ability to make them all in the best way.
Here's a shortlist of the advantages offered by these tools:
User-friendly: The most important aspect of such tools is that they allow you to build custom pages and sections without acquiring any knowledge of coding. Thanks to their drag-and-drop interface, you can conveniently move items and objects anywhere across the pages and personalize the appearance while seeing the results live. Therefore, you add all the modules and elements you need with zero coding skills through an easy-to-use interface.
A collection of templates: To make things easier, WordPress theme builders unlock a series of pre-made templates for you for different visual aspects. The number and variety of these templates highly depend on the version of the product that you use. There's no doubt that the premium licenses give you many more options than the free ones.
Different integrations: The builder tools support integrations with other plugins that add to their capabilities extensively. Consider that you need dynamic content that's available in other products like ACF. Therefore, you'll have no worries about incompatibility issues while implementing those elements on your pages using your builder tool.
With this short introduction in mind, let's get down to the top-performing products we've gathered for this review.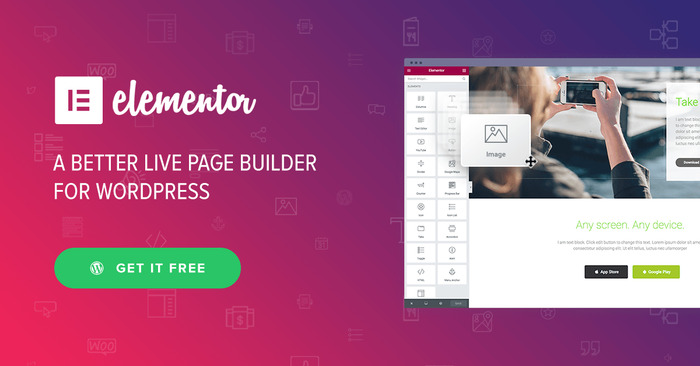 When it comes to drag-and-drop page building, Elementor is often the first name that crosses the minds of WordPress users.
Initially launched in 2016, this WordPress page builder plugin is somewhat a newcomer into this industry. But the late start doesn't mean lower popularity!
Elementor racked up pretty fast on WrordPress.org, and it now has above five million active installations with more than 5000 ratings of five stars.
The high flexibility of Elementor alongside its glitch-free environment and robust styling features are the top qualities that brought this great and quick fame for this tool.
Designing or using pre-made templates for your header, archives, sidebars, footers, single pages, and blogs is as easy as it gets.
As a website owner, you can easily apply all of these elements anywhere on your website and convert them to unique designs that are like no other.
Although Elementor was first used as a page editor, its premium version now supports a whole world of customizations for designing more aspects of web design, including theme and pop-up building.
Add-ons are the inseparable part of successful WordPress plugins. Elementor is no exception in this case and lets you further add to your page builder capabilities through third-party add-ons.
The full support of mobile views is another advantage of Elementor. Making website sections with this tool, you can change the view of that content on all devices from the same place and make modifications where necessary.
How Much Does Elementor Cost?
If you need basic capabilities to design and modify your site, the free version of Elementor will give you a comfortable experience changing website elements. Aside from that, the premium packages of Elementor come in three plans:
Personal plan: $49 a year for one website.
Plus plan: $99 a year for three websites
Expert plan: $199 a year for an unlimited number of websites
All of these plans come with a year of updates and support with the same collection of features. The only difference is the limit on the number of active sites for each license. Plus, all new purchases come with a money-back guarantee for one month.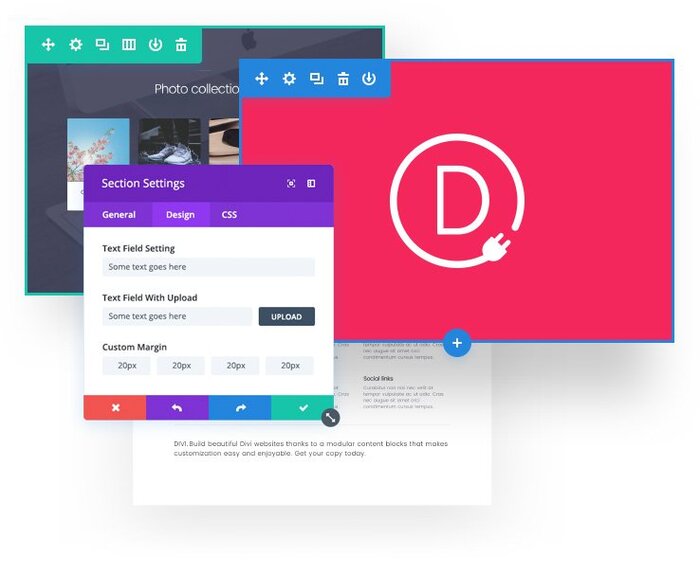 Divi Builder is a famous product of Elegant Themes that was first used as a part of the Divi theme, and many consider it the backbone of this theme. But you can now install it on your website as a standalone product and use it to build amazing pages with ease.
Divi is a WordPress page builder you can use both on the frontend and backend. Although most people prefer the visual interface, advanced users and web developers may find working in the backend editor more enjoyable.
This tool comes with plenty of templates that suit various websites, and there are more than 45 content modules to place anywhere on your site.
To compete with other rivals more practically, the developer team behind Divi has added full features for theme building that supports almost all the elements.
The A/B testing system is an excellent advantage of this product, allowing you to split test in the plugin's core in the easiest way. Moreover, if you have multiple users on your site with different roles, you can control the access permissions from the Divi Builder.
Similar to Elementor, there's a notable marketplace of third-party add-ons for this tool to add additional features to what you can use by default.
This WordPress page builder is now one of the most used WordPress theme builders with hundreds of positive user reviews and feedbacks.
How Much Does Divi Builder Cost?
If you purchase a membership from Elegant Themes, you'll get a premium license of this builder tool as well as their other products like Bloom and Monarch. The pricing plans are available based on the duration you can use the products.
Yearly access: $89 a year for unlimited website usage.
Lifetime access: $249, one-time payment with lifetime supports for as many websites as you like.
Elegant Themes offers a guarantee for 30 days to refund your purchase if not satisfied with the theme.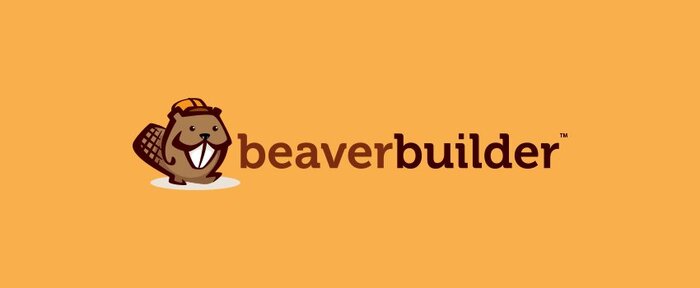 Beaver Builder is a well-known WordPress page builder with a drag-and-drop interface that mainly focuses on ease of use for basic functionalities.
Using Beaver Builder, you gain access to plenty of powerful ready-made modules to build your pages from the ground up within minutes.
It brings more than 30 beautiful templates for different websites to speed up your page-building experience. This Gutenberg-ready plugin functions in a fully responsive design to display content in the best possible way on all screen sizes.
One of the great features we enjoy in Beaver is its unique visual builder. Unlike the other frontend page builders, you can always see a full-screen view of the page you're editing and only see the page builder sidebar after clicking on an element.
The inline editing feature further simplifies text editing since you can either type directly on the page sections or use the pop-up that appears.
Another unique feature of Beaver is that it allows you to see all the modules in two distinct views: logged-in users and others. If you want to add to your page building options, the Beaver Themer tool will add full building functionality to your site.
How Much Does Beaver Builder Cost?
If you want to pick Beaver among the WordPress theme builders, you need to get the premium version of Beaver Themer in addition to Beaver Builder itself. The pricing packages are as follows:
Standard: $99 for unlimited sites and a year of support. It doesn't include the Beaver Builder Theme.
Pro: $199 for unlimited sites, a year of full support, and also the Beaver Builder Theme.
Agency: $399 for unlimited sites, including multisite network settings and white labeling alongside the other features.
We found the Pro package a suitable option for those seeking to unleash their creativity for an online presence.
4. WPBakery (Formerly Visual Composer)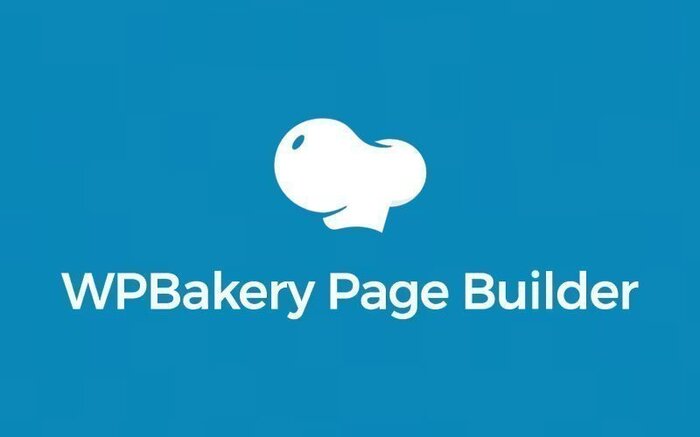 If you've been using WordPress for quite some time, it's impossible never to have heard about Visual Composer or its new name, WPBakey. This hugely popular WordPress page builder is bundled with nearly more than 90% of all themes available on ThemeForest.
You can edit your content fast and easily with the theme plugin both on the frontend and on the backend. It goes perfectly with other WordPress plugins such as WooCommerce and Yoast SEO. WPBakery brings around 40 elements to design and publish pages just the way you like them to be.
Besides, its great popularity has paved the way for developing so many third-party add-ons covering many other needs. The number of available add-ons exceeds 250 up to date, which is much more than the other tools.
WPBakery lets you customize almost all the visual aspects of your pages. From logos and sidebars to different backgrounds and column layouts, all is already available to customize to the last details.
There's an extensive collection of pre-designed layouts on this tool, and you can edit each of these elements using the visual editor.
How Much Does WPBakery Cost?
The free version is an appropriate pick for basic page building that gives you access to a bunch of templates as well. Else, you can go for the premium pricing plans as follows:
Regular: $45 premium support, free updates, for use with one website.
Extended: $245 premium support, theme integration, free updates, for use in a single SaaS application
Overall, WPBakery premium is an excellent option if you like to receive lifetime updates for your page builder.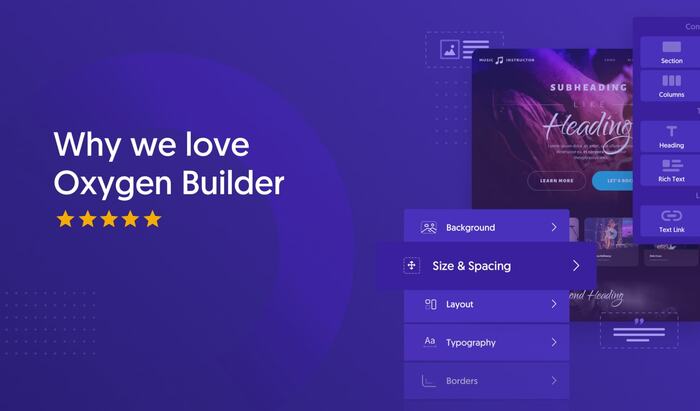 Oxygen is a unique and, at the same time, flexible tool that thoroughly replaces your website theme. Compared to the other products we introduced here, Oxygen offers far more powerful customization features in a different approach than what we're all used to.
Working with Oxygen, unlike other WordPress theme builders, you won't be using modules and blocks since it uses 'codespeak' elements.
The point is that you will no longer need your WordPress theme after installing Oxygen. It's an ideal selection if you're seeking a blazing fast and lightweight WordPress page builder.
You can easily insert dynamic content on your website sections and apply conditional logic for loops and repeaters. This comes in extremely handful if your site relies on custom content. Additionally, It supports the Gutenberg editor to give you further options for page customization.
Despite the amazing benefits of this tool, you should be wary that it's not as easy as Elementor or other builders we talked about. The Oxygen's functionalities are pretty complicated, and it mostly suits experienced web developers or website managers who have enough coding skills.
If you're an average user or want to use a page builder tool to turn your pages into stunning designs, Oxygen is not a proper pick.
How Much Does Oxygen Cost?
The premium plans of Oxygen are all one-time billing, meaning that you get permanent updates. All of the packages have unlimited installations, and you don't have to purchase additional licenses if you ever decide to install it on other websites as well.
Here are the details of the premium packages:
Basic: $99 for a lifetime license without Gutenberg editor, WooCommerce integration, and edit mode.
WooCommerce: $149 for the options of the Basic package plus WooCoomerce integration.
Agency: $169 for all the above features as well as Gutenberg editor and edit mode.
You can use each of these plans on your clients' websites as well without purchasing another license.
6. Page Builder by SiteOrigin

Page Builder by Site Origin is another freemium WordPress page builder that offers plenty of modules for additional functionalities such as carousels, Google Maps, and image grids.
Using the features of this product, you have a simple interface on your site for creating all kinds of content with ease.
This page builder runs based on a grid-based technology, and you choose from a collection of different widgets to build pages according to your needs.
Similar to other products we introduced here, you can either create pages on the frontend or switch to the backend. Its free version runs smoothly and gives you access to an extensive collection of widgets without charging any fees.
If you face any issues with this plan, you can look it for free in the product documentation or the free forums.
If you're interested in working with blocks, the Page Builder by SiteOrigin plugin gives you layout blocks that you can modify as a block of WordPress editor.
Besides, the live editing experience on this product is not as complicated as many other WordPress theme builders.
How Much Does SiteOrigin Cost?
As earlier stated out, SiteOrigin has given away this product for free, and you don't need to pay any money if you're seeking basic capabilities. But if you require extra add-ons like Custom Post Type Builder, you should pay a fee according to the following plans:
Single: $29 for a single website.
Business: $49 for up to five sites. It's a reasonable option if you manage more than one website.
Developer: $99 for unlimited websites. Developers will find this option interesting since they literally pay less than one dollar for every new website they launch using this plugin!
The plans mentioned above don't include updates and support. If you need packages that covers these two options, the choices are as follows:
Single: $38 for one website.
Business: $64 for five websites.
Developer: $128 for unlimited websites.
You can renew these plans at any time if you need continued updates and support.

Themify Builder was initially released to be bundled with the WordPress themes of Themify. Therefore, if you're interested in any of the products offered by this developer, you won't have any concerns integrating a WordPress page builder tool.
Previously, there was a Lite version of this builder for free, but it's no longer available. But you can download the basic Themifu Builder for free from WordPress.org.
 The visual builder includes different modules like audio, accordion, and widgets for a convenient page building experience.
If you're an advanced user, you can type in custom CSS codes into different sections and make whatever type of customization you need right away. There are more than 60 pre-built layouts combined with plenty of animation effects to give you a hand designing your pages most easily.
A handy feature of this tool is the generator option that creates columns and rows for designing pages in a grid formation.
You can benefit from this feature in many fields, especially when designing product pages where you need to group contents into aesthetically appealing clusters.
How Much Does Themify Cost?
Purchasing one of the Themify themes unlocks the Themify Builder as well. These packages are as follows:
Single Themes: $59 for one theme with a year of updates and support.
Master Club: $89 for all the 42 themes coming with 11 plugins and 25 builder add-ons. There's a year of updates and support in this package, too.
Lifetime Club: $249 for permanent access to all the themes, updates, and support.
On the other hand, if you only need the page builder plugin, you can grab a Builder Pro license by paying $69.

Brizy is a lightweight builder plugin allowing you to create professional pages on your site. It's one of the newest products on the market, but there's an experienced team of developers behind it who are well aware of user expectations.
The availability of global settings is a good advantage of this tool that lets you modify elements all over your website simultaneously.
The free version comes bundled with robust tools like siders that are usually available in other products' paid licenses. There are more than 400 pre-made designs available that let you customize pages without having to design everything from scratch.
The main difference between the visual builder of this plugin and other products are the smart innovations provided by the developer team.
Unlike many other frontend builders, all the settings you need are placed at hand so that you won't have to move between different settings areas to find them. Brizy Sync tool is another advantage of this WordPress page builder that acts as a cloud-based synchronization service for your modifications and settings.
How Much Does Brizy Cost?
Brizy PRO plans are offered in three different packages:
Personal: $49 a year for three sites coming with support and updates for one year.
Studio: $99 a year for an unlimited number of sites plus a year of updates and support.
Lifetime: $299 one-time payment coming with permanent access to all features.
Like other products, there's a money-back guarantee for one month that allows you to ask for refunds if not satisfied with the service.

KingComposer is labeled as one of the fastest WordPress theme builders offered by King Theme.
This lightweight plugin runs pretty smooth and comes in both free and paid versions. As an average user, you don't have to pay money for basic capabilities since the free version gives you plenty of options to customize pages.
Support of CSS, full-featured backend editor and fast live previews all help you have a pleasant experience building your pages with KingComposer. Furthermore, there's an online section preset that gives you access to stunning CSS styles created by other designers and developers.
The font manager of KingComposer brings you more than 800 fonts from the library of Google, and you can preview every single one of them before applying on the website. The Section manager and unlimited container options will both open the way for higher customizations conveniently.
How Much Does KingComposer Cost?
To purchase KC Pro, you have four options:
Individual: $39 for one website coming with a month of support and one year of updates.
Professional: $99 for ten websites giving you premium support for two months and one year of updates.
Commerce: $199 for unlimited websites, three months of support, and a year of updates.
Developer: $499 for unlimited websites, lifetime updates, and six months of support.
The developer package supports white labeling, which is a good option for web developers working with multiple clients.
So Which One to Go After?
Here we shed light on nine of the most popular WordPress theme builders you can install on your site. However, the main question arises here is which one should you choose?
There's no golden rule to make a decision in this regard. It all depends on your level of proficiency, the budget you can spend, and above all, the extent of the features you need.
Generally speaking, we find Elementor a suitable WordPress page builder for most users. Both beginner and advanced users can benefit from its versatility and put it into use just the way they need.
On the other hand, if you're an advanced web developer and want to go deeper in website page building, you might prefer Oxygen over the other products. It really excels in designing custom website pages with dynamic elements and comes with extremely clean coding.
We hope you find this article useful in making your final decision about choosing from the WordPress theme builders to have an outstanding online presence.