WordPress is the most popular content management system used by many website owners around the world.
If you're a WordPress user, regularly creating backups is the best security measure you can take to prevent data loss and keep your website running with peace of mind.
Many people have lost their databases, visitors, and content because of hacker attacks and couldn't recover their site because they didn't have backups.
Fortunately, WordPress backup plugins are easy-to-use and secure ways of creating backups that handle all kinds of websites regardless of their size.
In this review, we'll introduce six top-performing backup plugins and help you choose the best option according to your needs and expectations.

Duplicator is one of the most popular WordPress plugins for website migration. But it also happens to be a perfect solution for website backups.
The free version of Duplicator allows you to manually backup your whole website or only the parts you need. The backup processes give you a zip file you can download and move to whatever other servers you need.
One of the practical highlights of this plugin is that it allows you to clone pre-configured sites rather than configuring each of your plugins and themes one after another.
This advantage eliminates so much reworking when you need to migrate your site to multiple locations with the same configurations.
Using Duplicator Pro, you can enjoy the scheduled backup option, receive email notifications, and link your cloud storage like Google Drive and Dropbox to the plugin.
The prices start from $69 for three websites and reach $799 for unlimited licenses and lifetime updates.
This robust tool runs smoothly and doesn't leave any negative impacts on the speed and performance of your site.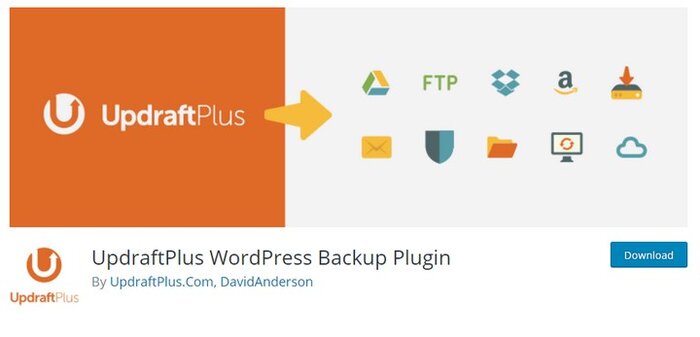 With over three million active installations, UpdraftPlus is one of the best free WordPress backup plugins that provides you with a hassle-free experience to backup and restore your site.
It's a cloud-based plugin that ensures you permanent access to your data and files if your website goes down for any reason.
The plugin's settings menu is laid out in an interactive format. You can create automatic schedules at different intervals and set the number of days you want to keep your backups.
UpdraftPlus supports all remove storages such as One Drive, Google Drive, and UpDraftPlus Vault and supports email notifications whenever the backups complete.
You can unlock a ton of additional features by upgrading to the premium version. Website migration, automatic backups before plugin and WordPress core updates, and extra cloud sharing destinations are some of the options available to premium users.
You can either purchase the add-ons you need individually or as a bundle with the recommended packages. The premium plans are available from $70 a year and reach up to $399.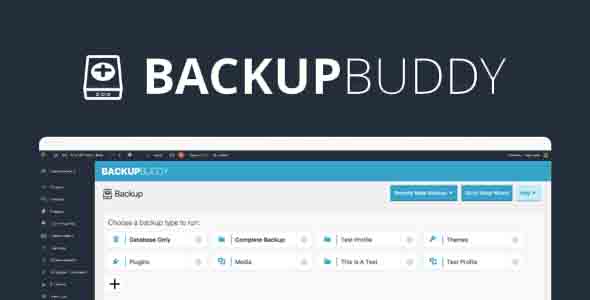 BackupBuddy is one of the most reputable premium plugins that's been around since 2010.
It's currently used on more than half a million WordPress websites and allows you to take full backups of your site directly from your WordPress dashboard with just a few clicks.
You can use BackupBuddy for automatic backups at different intervals and store them in online services such as Amazon S3 and Dropbox. A significant highlight of this product is its unique feature of database repair and optimization.
Plus, if you use their Stash service, you'll benefit from real-time backups as well. It stores backups of all changes in your database whenever you create a new post or modify the existing ones.
Every plugin you purchase will give you 1GB storage of the Stash service.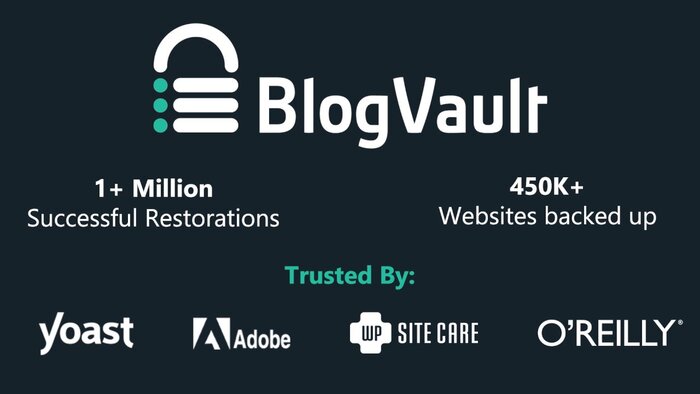 BlogVault is more of a SaaS (Software as a Service) solution rather than just a WordPress backup plugin. This all-in-one plugin has a simple setup process and uses the BlogVault servers to store backups, dropping no load on your own server.
You can either use BlogVault to backup your data every day or create customized manual backups. All your backups will be saved on their servers safely, and you can download them to your computer or cloud services whenever required.
Depending on the plan you use, your backups will be stored between three to twelve months so that you can recover your site to any previous date you need.
Moreover, the plugin is equipped with smart incremental backups that ensure the best performance with minimal server loads.
The staging site feature is the other advantage of this plugin by which you can see how your changes function before pushing them live to your site.
BlogVault has also covered the needs of web developers and large teams. Those users can purchase higher plans and benefit from the while-label solution for adding other people to their plans. This advantage has attracted many companies to this plugin.
If the features of BlogVault don't satisfy your needs, you can choose from their affordable premium tiers.
The packages are billed monthly and available in three options: $7.40, $21.40, and $20.75. The first two options come with daily backups, whereas the last one provides you with real-time backups.

Jetpack Backups, previously known as VaultPress, is a product of Automattic. Jetpack Backups is one of the real-time WordPress backup plugins that automatically save all the changes of your website in your backups.
The product is developed by the same team behind WordPress, making it a reliable choice among the available plugins.
You can easily activate the plugin and backup or restore your data on a cloud server without worrying about speed and performance problems.
Previously, everyone had to install the whole package of Jetpack tools to use the backup option, but it's now available as a standalone product.
By default, the backups are stored for a month on the standard plans, and you have to purchase the more expensive options for an endless archive of backups.
Should you need to restore your site to previous dates, the one-click restore option will allow you to get back your data through a straightforward interface.
To make the user experience more smooth and enjoyable, you can use the mobile application and control your backups and restores while on the go. Additionally, it offers multiple security features that can be a plus for such a plugin.
The pricing plans of Jetpack Backups can be billed either monthly or annually. The annual prices start from €4.50 a month and reach up to €42.30 for the complete package.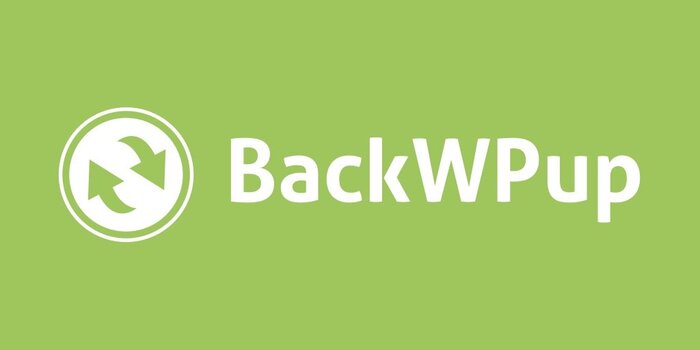 BackWPUp is another perfect choice for users on a budget since it allows you to create complete backups of your WordPress site for free.
It has more than 700,000 active installations, and you can store your data on external platforms like Dropbox even in the free plan. Email backup is also available among the options.
The developer team has excelled in the settings menu of BackUPUp since everything is available in an intuitive interface. As a beginner user, you may find it a little confusing to use the plugin, but you get used to it after a while.
This plugin offers complete backup options, including database, files, XML reports, and the list of installed third-party tools.
Users on the Pro version can encrypt all of their backups and upload them to more online services like Google Drive and OneDrive. The premium plans are available as yearly subscriptions.
The prices fall between $69 for one WordPress installation up to $349 for 100 installations. All of these packages come with a year of premium support and updates.
It takes so much time and effort to grow an online business, and it's crucial to defend your hard work against potential threats.
WordPress backup plugins give you what you need to keep your data safe and bring back what you've lost in case of online attacks and hacks.
The products we mentioned here are reliable solutions to take automatic backups of your website. There's no one-size-fits-all choice among them since everyone has different needs, and a single product can't cover all expectations thoroughly.
So take your time to experiment with them and choose one that best suits your requirements.