Apple first introduced push notifications in 2008 as a useful means of interacting with users. It was initially a feature of the iOS 3 operating system, but Microsoft and Google later adopted it for Windows Phone and Android operating systems.
The push notifications tools have ever since become a common method of marketing on various platforms. They have proved to be effective in increasing the purchases and other calls to action the companies need for their marketing strategies.
However, the level of success highly depends on what you say in your push notifications and how you display them.
Here we're going to discuss these powerful engagement tools and introduce the best push notifications tools you can use for your business. These tools follow the latest UI/UX trends and help you improve customer retention through a modern approach.
What Is A Push Notification?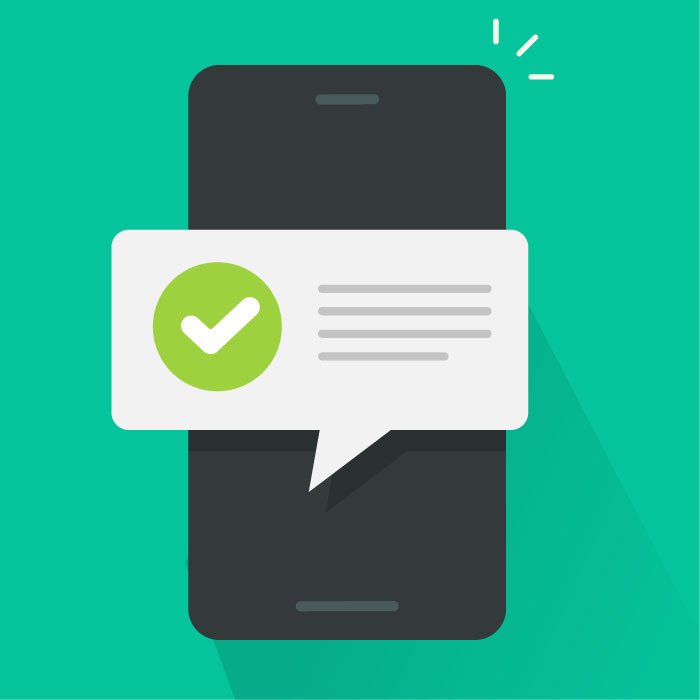 Push notification is a technology you can use to send information from an app to a device without a necessity to keep the app open. Unlike text messages and email, your target audience won't have to open their inbox to review the new notifications.
Users notify about you right on their screen whenever you prefer.
Push notifications tools are commonly used to deliver a message to users' devices to alert them about important updates. This way, companies can drive their customers back to their website or application with ease.
The available solutions can function on web browsers and apps, and you can customize the messages and appearances to align them with your online identity.
Moreover, business owners can track their messages and monitor data to measure essential metrics and make the necessary adjustments.
The process begins by asking users for their permission. Once they allow your push notifications, you'll be able to send small messages on your chosen platform through the services meant to do so.
While some email marketing services support push notifications tools, others prioritize push notifications as their main functionality.
Nowadays, business owners utilize push notifications tools for a variety of purposes.
From special discounts on Black Friday and location-based offers to announcements of new content on social media channels, you can gain an advantage from these services to deliver whatever information you prefer.
With that brief introduction in mind, let's go through the list of the best tools you can use for your push notifications.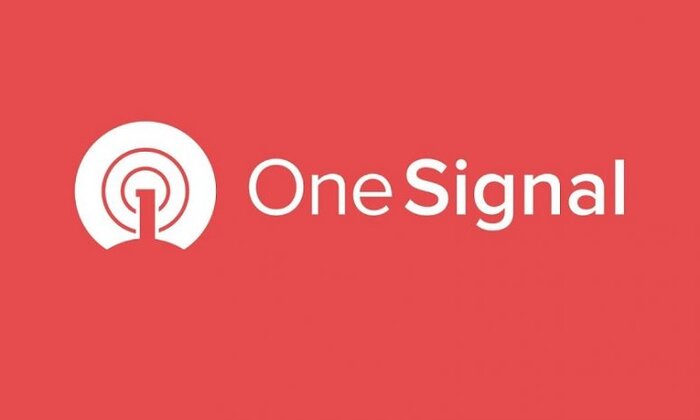 OneSignal is a top-performing service for push notifications that comes in both free and premium plans. OneSignals' reputation has attracted many well-known companies to use the features it offers, including Adobe, Conde Nast, and Uber.
This service is an all-in-one solution since it supports mobile, email, web, and in-app notifications completely.
One of the highlights of this tool is its ease of use for integration with mobile apps and websites. Moreover, you can enjoy its tools for other marketing plans such as SMS and email.
The available customer segmentation tools make it easy for you to target people based on different criteria and keep track of the push messages you send to each group using the provided analytics tools.
OneSignal has a flexible architecture and is designed to cover all the needs of businesses as they scale. So no matter how fast your online activities grow, this tool will always allow you to keep up with the pace and deliver messages reliably.
The fee-based plans are offered in three packages:
Growth: Starting from $9 a month with list uploads and advanced in-app messaging.
Professional: Starting from $99 a month with advanced personalization and analytics.
Enterprise: Custom plans for special needs billed annually based on the volume of subscribers you need.

OmniSend is developed to help you increase sales while decreasing the necessary workload. This service is fundamentally an email marketing platform with tons of advanced features made especially for eCommerce websites.
Therefore, OmniSend is the right choice for you if you have an online store.
This service comes with plenty of pre-made automation workflows to save you time and effort sending push notifications. The editor interface is easy to use, and you don't need to know how to code.
Currently, more than 50,000 eCommerce sites worldwide use OmniSend to increase revenues on autopilot.
Time schedules of push notifications allow you to display customized messages at certain times, like when a user abandons his cart.
Audience targeting, transactional messages, non-openers notifies, and sales tracking are some of the other practical features of this tool.
OmniSend doesn't have a free plan to use. The web push notification options are available in the Pro plan. So it's a proper choice only if you run email and SMS marketing campaigns as well.
The Pro package starts from $99 a month with advanced reporting, Facebook custom audiences, and up to 15,000 emails per month. Similar to OneSignal, there's also an Enterprise plan allowing you to purchase customized services.

Airship, previously known as Urban Airship, is one of the best push notifications tools with a unique focus on mobile push messaging, audience targeting, and sophisticated analytics.
Airship helps you spark better connections with your audience, track how your mobile app users behave, and reveal the cohorts that bring you the most revenue.
While Airship offers email and SMS services, it's highly recommended for businesses that focus on mobile communication experience.
A good advantage of this tool is that you can integrate your online wallets such as Google Wallet. Plus, there are helpful user categorization features in Airship based on your users' history, device, location, and behaviors.
These options make it a suitable tool for A/B testing to let you find the most practical approach.
In a nutshell, Airship optimizes the whole customer journey on digital touchpoints. It lets you send customized push messages on mobile phones, intensely analyze how they perform, and help you apply functional strategies for increased engagement.
Unlike the previous services, there are no pricing packages on the Airship website. Instead, they've provided two dimensions for the prices named Engagement Channels and Analytics & Data.
The first edition is intended to increase personalization, automation, and channel coordination functionality, whereas the second one is mainly about performance analytics and AI.
To know how much a service costs, you need to contact the sales team using the provided form.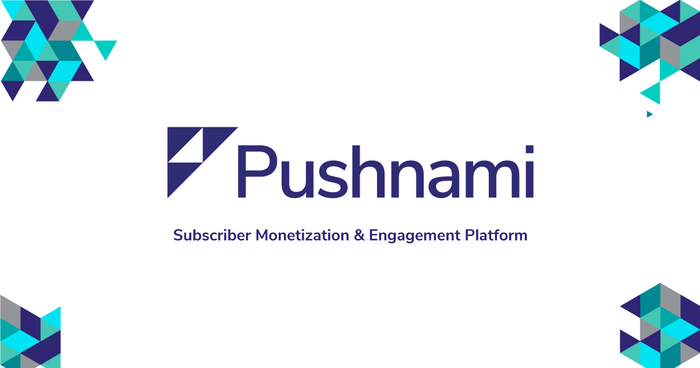 Pushnami is a robust push notification platform every marketer needs. The simplified interface lets you set up the tool in just a few minutes and enjoy sending push notifications conveniently.
It supports web and mobile notifications, as well as email marketing. Using this tool, you can offer unintrusive notifications to your customers and treat them in the most appropriate way possible.
Pushnomics is the outstanding highlight of this tool. It's a remarkable machine learning system that allows you to automate some of the manual actions like audience targeting and message selection.
The schedule feature is a great solution to automate your campaigns and personalize the message you want to share to the last details.
The native push ad network is another advantage of Pushnami by which you can capture users and increase traffic more intelligently.
Similar to Airship, the pricing packages of Pushnami are available in custom plans. Generally, there are two options for you to choose from: Enterprise and Managed.
The first one includes all the features, but you need to manage the platform on your own. However, the latter is more of an outsourcing solution that you can pass over your push notifications' tasks to the experts of Pushnami.
This is especially good for those who don't have the time or expertise to keep in touch with their audience through push notifications.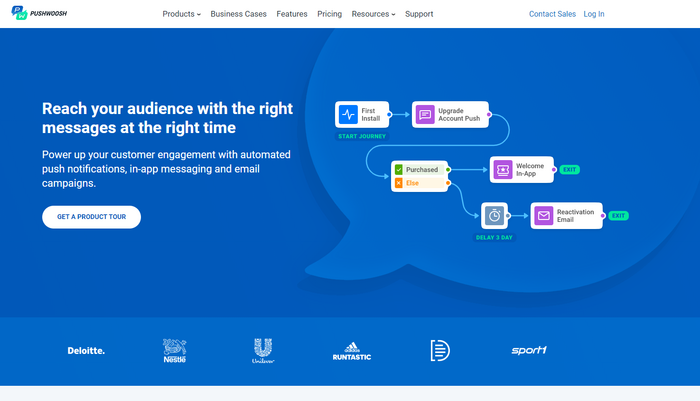 Push Woosh is the last item on our list of the best push notifications tools the satisfy the needs of startups. This scalable solution works on Windows, Android, and iOS platforms, and you can use it for any small or large list of customers.
Trusted by hundreds of brands around the world, this cross-channel marketing tool helps you improve customer retention smoothly.
Depending on your business goals, customers, and industry specifics, Push Woosh provides you with custom-made solutions with powerful functionalities.
The advanced reporting feature, remote API, analytics, location-based triggers, and multi-lingual support are other advantages of using this tool.
Push Woosh packages don't come with a specific price in advance, and they're available in three options: Developer, Marketing, and Custom Plan. The first plan supports up to 50K subscriptions, messaging analytics, API access, and up to 20K emails a month.
The Marketing item increases the subscribed users limit up to 300K and allows you to automate your customer journey, implement A/B testing, and use in-app notifications.
If you feel that you need a unique solution, you should contact the support team for details.
Push notifications are effective marketing tools to increase revenue. Choosing a push service provider is an important step to take if you seek to gain full benefits. Here we covered five robust services trusted by hundreds of businesses worldwide.
If you're still in doubt about which of the push notifications tools to use, here are the tips to consider for your final choice:
For business owners who sell online products or services and want automation and specific features for eCommerce sites, Ominesend should be the first choice on the list.
If you prioritize mobile push notifications, Airship is the ideal pick because of its particular focus on mobile phones.
OneSignal is a multi-purpose tool that meets various needs and comes in a free plan for those who don't want to spend money on push notifications.
Pushnami is a perfect solution for those who need smart automation and are eager to outsource the whole process to an experienced team.
Push Woosh is suitable for startups with basic needs whose businesses grow over time and need a scalable solution in the long term.
Whatever service you pick, don't forget that your success doesn't solely rely on the tool. Having the right strategy is the competitive advantage you can achieve over your rivals.
We hope you've found this review helpful in adding push notifications to your marketing strategies.