The impact of Search Engine Optimization (SEO) on online businesses is no more a rocket science for anyone.
Using SEO practices, you can increase your website traffic organically and put your product and services in sight of more audiences looking for them on the internet.
WordPress is the most popular CMS around the world that is SEO-friendly at its core. However, the proper use of WordPress SEO plugins makes it extremely easy for you to optimize website pages and content pieces in a straightforward approach.
Using these plugins, you can easily make the necessary adjustments without learning about web programming and the relevant technical terms.
Today we'll share five of the best WordPress SEO plugins you can use on your site for free. This list makes it easier for you to find a suitable plugin right away.
All of the products offer a series of free features that allow you to make the necessary improvements on your pages without paying any money.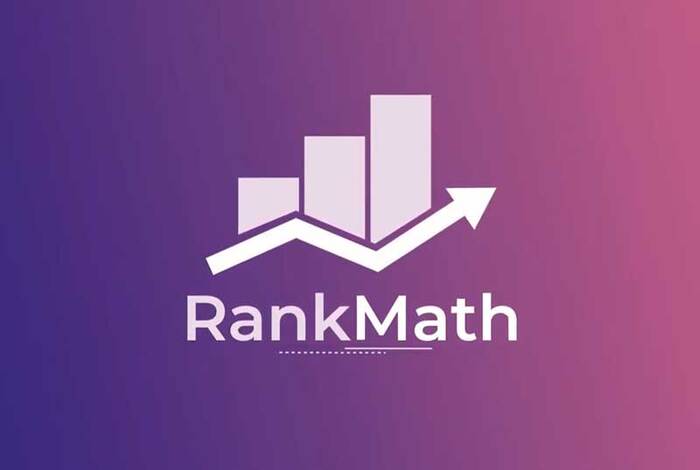 Rank Math is a free and user-friendly plugin that comes with a variety of great features right out of the box.
Known as the Swiss army knife of SEO tools, it grants you complete control over on-page SEO principles while combining multiple plugins' functionality in a single, easy-to-manage tool.
The developer team has done its best to make using Rank Math as simple as possible. Once you install the plugin, you run an intuitive setup wizard that makes all the required adjustments automatically.
It integrates flawlessly with Google Search Console, providing you with valuable insights to know how you perform compared to the competitors and resolve the potential issues.
A good advantage of Rank Math is its module-based design. This plugin allows you to enable or disable whatever feature you want without running a load of unnecessary elements on your site all the time.
Moreover, if you currently use other WordPress SEO plugins, you can easily import data from them during the setup steps.
Plus, the default 404 monitor feature, rich snippets, XML sitemaps, redirections, automatic SEO of images, breadcrumb optimization, local SEO, and internal link building suggestions also add to this product's functionality to optimize all elements on your pages.
RankMath is free to use and covers most of your needs in this regard. However, you can also purchase a premium license for additional capabilities starting from $59 a year. The Pro version lets you track 500 keywords and comes with 24/7 support.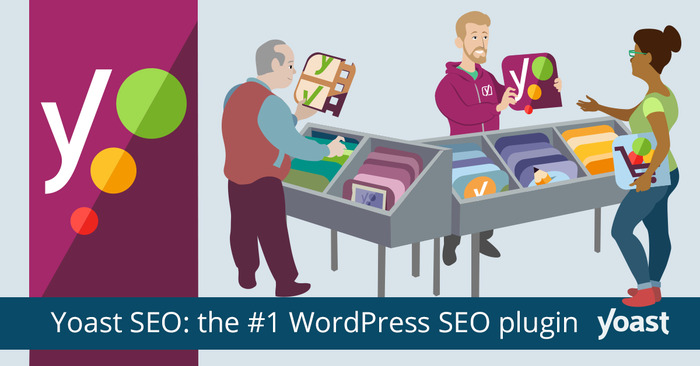 Yoast is a popular name among WordPress SEO plugins that makes it possible for you to create search-engine-friendly pages and rank on Google for your content.
Thanks to the high-performing features and automatic optimization of keywords, Yoast saves you a lot of time improving your pages' visibility on SERPs.
Yoast allows you to make improvements in headings, titles, and meta descriptions. It's a great chance to implement keyword variations in each of these sections rather than repeating the same phrase.
Plus, you can use this plugin to add schema to your pages and let Google crawlers identify what your content is about easier.
Even though the free version of Yoast is packed with so many practical features that suffice most of your needs, upgrading to a premium version extends the options and tool extensively.
There is additional support for videos, news, and WooCommerce online stores, and the plugin suggests internal link buildings for improved rankings. Additionally, you can use the content insights to see how you've performed with each of the keywords you target.
According to the latest updates in prices, the paid licenses of Yoast start from $74.76 per year.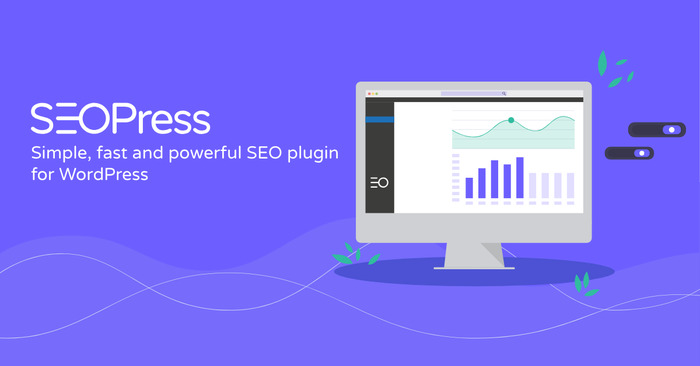 If you've just started making optimizations on your site, SEOPress will be a perfect pick. It's a powerful yet simple tool for beginners that runs smoothly on WordPress websites.
SEOPress is one of the white-labeled WordPress SEO plugins that run without displaying any ads.
No matter if you expect meta titles, redirects, XML sitemaps, meta descriptions, or open graph supports for your search engine optimizations, SEOPress will bring them all to you.
The plugin comes with a simple setup that suits beginner users who don't have much knowledge of SEO. On the other hand, there are also some advanced controls for experienced website owners who want to make more in-depth modifications to their settings.
Compared to other tools, SEOPress has put a better focus on social media. It supports the Twitter Cards and Facebook Open Graph for better content sharing. Additionally, the free version offers plenty of approaches for redirection and neat URL rewriting.
The premium version of this plugin comes at a more reasonable price than the other products. Starting from $39 a year, you can enjoy a more detailed schema with advanced conditions.
Integration with Google Analytics and advanced redirects are among the other features available in the fee-based plans.
4. All-In-One SEO (AIOSEO)

The All-In-One SEO plugin is a comprehensive pack of tools that satisfies the experienced SEO experts who need to improve their website rankings.
This product is among the renowned WordPress SEO plugins with more than two million active installations.
The free version offers a wide range of necessary options, including the page title and header customizations, meta-descriptions for snippets, control of redirects to avoid 404 pages and URL management.
If you're a beginner user, the pre-configured settings will handle most of the items you need to apply to your website configurations. It automatically generates sitemaps, and you can also use additional options if required.
The All-In-One SEO works seamlessly with WooCommerce and comes packed with a unique API to enable the advanced users to utilize other WordPress tools to add to this plugin's functionalities.
XML and RSS Sitemap, SEO for images, support of AMP, and automatic detection of duplicate content are some of the other capabilities of this plugin for WordPress sites.
The pricing plans of All-In-One SEO start from $49.50 a year and bring you unlimited keywords, advanced modules, robust sitemaps, and social media integration.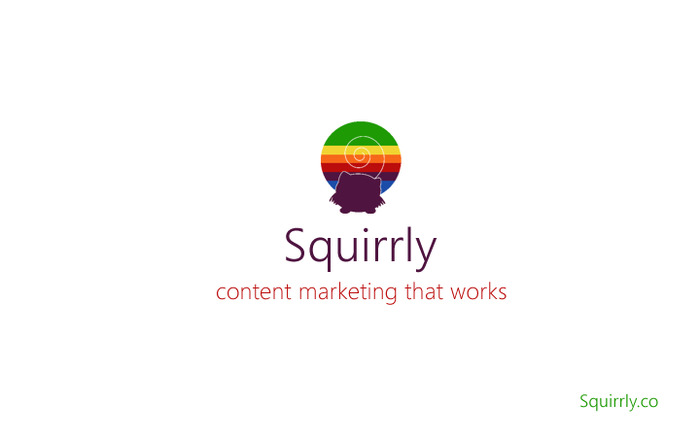 The last item on this list of WordPress SEO plugins is Squirrly SEO, an innovative solution that helps you achieve better rankings while keeping the visual aspect most interesting.
This quality has made it a perfect choice for newcomers who are not very well aware of SEO practices.
The significant focus on visuals makes this plugin function in a different way than the other products. You enter the main title of your article and the desired keyword, and then keep an eye on the SEO green lights as you continue writing the text lines.
The interface with multiple blocks of color resembles having an expert by your side who's telling you what to do as you take any step further.
Squirrly SEO allows you to keep track of your activities over the popular search engines and determine how your online presence shows in the search results and social media channels.
The competitor analysis is likewise a great guide by which you can figure out how you can outrank similar websites.
Furthermore, Squirrly SEO measures user engagement level and recommends actionable improvements for click-through rates and other important metrics.
If you need features beyond what you can get in the free version of this plugin, you can grab a premium license starting from $20.99 per month.
Get Started with One of the WordPress SEO Plugins Today
The high competition in the digital world has made appearance on Google an inseparable part of business success.
Every website owner should opt for the best SEO practices, but thanks to the WordPress SEO plugins, you no longer need to hire an expert to take care of the tasks related to page and content optimizations.