Images are an essential part of any website nowadays. They can improve the user experience on your pages, make your long lines of articles more compelling, and provide you with increased revenue by elevating your brand. Statistics show that around half of an average website's file size is because of the images. However, large images are one of the significant factors that slow down web pages. The increased speed of page loads will not only frustrate your audiences but also leaves a negative impact on your Google rankings. To avoid slow performance, you need to optimize all of your images. And that's when the WordPress image optimization plugins come in extremely handy. These plugins reduce the image sizes without affecting their quality and help your WordPress website with the process of handling images. Below we'll be listing five of the best WordPress image optimization plugins and highlight their features to help you choose the best option for your needs. Read on and make your site quicker today.
Why Should You Optimize Images?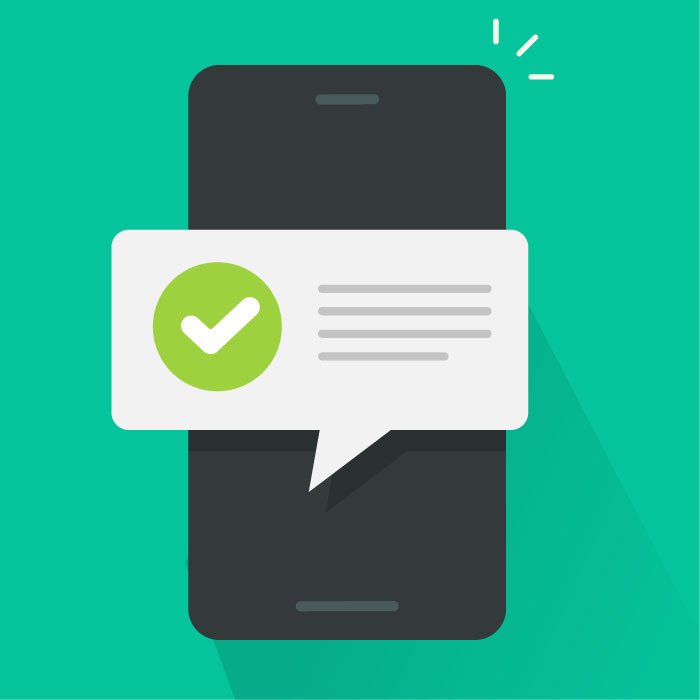 Images, in general, are larger in size than text content, but they're necessary elements on every website. Image optimization is not a complicated task, and you can do it on your own by an image editing software like Photoshop before uploading them on your site. This way, you'll have greater control over all the aspects of your images, but it's a time-consuming process, and not all users feel comfortable with it. WordPress image optimization plugins are perfect tools to reduce the size of images, leading to lower bandwidth usage and faster page loading times. Although many users consider image optimization the same as image compression, they're not the same. Image optimization is a multi-stage process, and compression is one of these steps where the plugin reduces the size of the image without lowering its quality. Image compression is possible in two ways: lossy and lossless. JPG and GIF formats are the standard formats of the first method where image quality is compromised. But in the lossless approach, images are usually saved in PNG and RAW formats and ensure you of the highest quality available. That being said, let's go through our hand-picked list of the optimization plugins and review how they help you with this important matter.
1. TinyPNG (Compress JPEG and PNG Images)
Compress JPEG and PNG Images
is developed by the TinyPNG team that allows you to optimize up to 500 images per month when on the free plan. It runs on a basic interface in which everything is laid out in a clean and straightforward way. It takes less than a minute to activate the automated optimization process and you can also apply it on the photos you already have on your site, too. There are not many configuration options in the settings menu since the compressions methods are not configurable by users. But it uses popular compression technologies to analyze and optimize your images in the best way. Although it only supports lossy compression, you can barely find any drop in the quality of your photos. You can select the maximum resolution for your images, choose from the thumbnail, medium, or full-size, and remove the copyright information if necessary.
How Much Does It Cost?
If you need to optimize more than 500 images per month, you'll need to purchase a premium plan. After this limit, the average cost per image is nearly $0.009 up to 10,000 images.
2. EWWW Image Optimizer
EWWW Image Optimizer
is a reliable tool to optimize uploaded and new images automatically. It's free to use, but some features are only available in the paid plans. With over 800,000 active installations, this plugin does all the optimizations on your own server, meaning that you won't need to get an API key to activate its features. However, you can get additional features by registering for their API. The free version allows you to optimize an unlimited number of images and supports files up to 150 MB. Support of both lossy and lossless algorithms is another advantage of this product that lets you reduce image sizes by more than 50% without losing quality. However, the plugin's interface seems to be a little outdated compared to other products.
How Much Does It Cost?
While EWWW Image Optimizer is free to use, you can pay for
API and additional features
starting from $7 a month. The most expensive plan called Infinite costs you $25 that supports up to 800 GB of bandwidth. There's also a promotional offer that gives you free two months if you go for the yearly plans.
3. ShortPixel
ShortPixel
is one of the popular WordPress image optimization plugins with tons of features. It comes in two versions: ShortPixel Image Optimizer and ShortPixel Adaptive Images. The first one is similar to other plugins that automatically optimize images, whereas the second version offers additional options. It uses CDN to adjust images on each device dynamically. For example, the quality of the images displayed to a desktop user varies from what they see on mobile screens. The dashboard consists of different tabs and features that satisfy advanced users for any customization. ShortPixel supports lossy, lossless, and glossy modes and offers additional features such as PDF optimization and WebP image support. To let you see how the plugin performs, it saves the original images in a separate folder and enables you to compare both original and compressed versions to find out the difference between sizes and qualities.
How Much Does It Cost?
The free plan allows you to optimize up to 100 images per month. The CDN, image resizing features, and lazy loading are all available in this plan with no limit. The premium plans that support more than 100 photos per month start from $4.99 and reach up to $1000 for 32 cores dedicated server.
4. Imagify
Imagify
is another feature-rich image optimizer that supports all image types and allows you to convert them to WebP format for better website performance. With more than 500,000 active installations, it supports three levels of compressions, bringing you a high level of flexibility to get the most appropriate results. The interface has a good design, and it's pretty easy to use. To start with this plugin, you need to connect it to the Imagify service through an API in the first place. It supports the three compression levels and resizes the image dimensions automatically to match the best size. Plus, you can set to whether remove the EXIF information or keep it. However, the free plan of this tool is a size-based one, meaning that you can't optimize more than 25 MB in a month. Given that the expected size of unoptimized images is around 1 MB, you can use the free plan for 25 images every month.
How Much Does It Cost?
To increase that image size limit, you should purchase a
premium license
. The Growth plan supports 500 MB and costs you $4.99 a month. You can also remove the limit by paying $9.99 a month for the Infinite plan.
5. Smush
Smush
is the last item on our list of WordPress image optimization plugins that runs in an eye-catching and modern interface. It currently has more than one million active installations and gives you detailed information about the images you upload and the space you save. Smush is an ideal choice for beginners. You can use it to resize and optimize your currently uploaded photos and the new ones. It also allows you to optimize images in external directories and strip the EXIF details if necessary. The free version doesn't ask you for account registration and API key, and you can bulk optimize up to 50 images at a time. So if you currently have a lot of pictures, you'll need to click the button repeatedly. Additionally, the image resizing support, lazy loading, and a particular image size detector are provided in the free plan.
How Much Does It Cost?
A significant advantage of Smush is that you can optimize unlimited images without upgrading to a fee-based plan. But, it only supports images up to 1MB, and you can only use the lossless method. To remove the limits and enjoy lossy compression, you should purchase the
Pro version
. The license comes at $49 a month and is included with the WPMUDEV package. While it seems to be pricier than the other alternatives, many web developers find it a good offer since they can get plenty of additional options to build a website.
In Conclusion
That was our recommended list of the WordPress image optimization plugins to improve your site's overall performance. Even though you can install multiple tools simultaneously, you should avoid doing so since they will conflict with each other and leave a negative impact on your website performance. Plus, you should always try to use photos in the highest possible resolution and never use screenshots for your blog posts or pages. If you're still unsure which of the plugins you should use, TinyPNG and ShortPixel are good options, to begin with. These plugins come with easy-to-use interfaces and have the necessary functionalities that appropriately optimize your website images. Use these plugins to your advantage and improve your site traffic and SEO rankings right away.