1- Feed burner:
For Feedburner, you will need a Google account. Log into it.
https://feedburner.google.com/fb/a/myfeeds
Here you need to enter your website address and click on 'next'.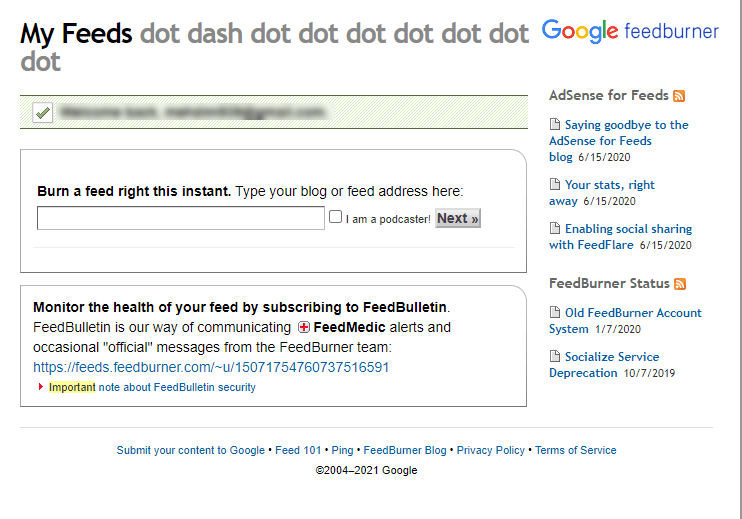 Here you should enter the title and the address.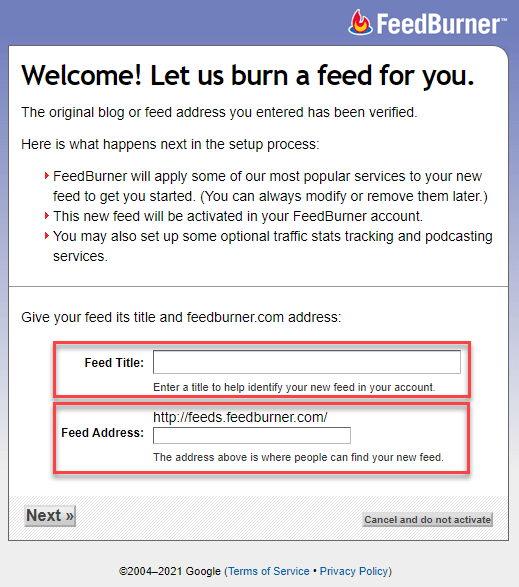 Feedburner is now successfully live. You can copy its URL from here.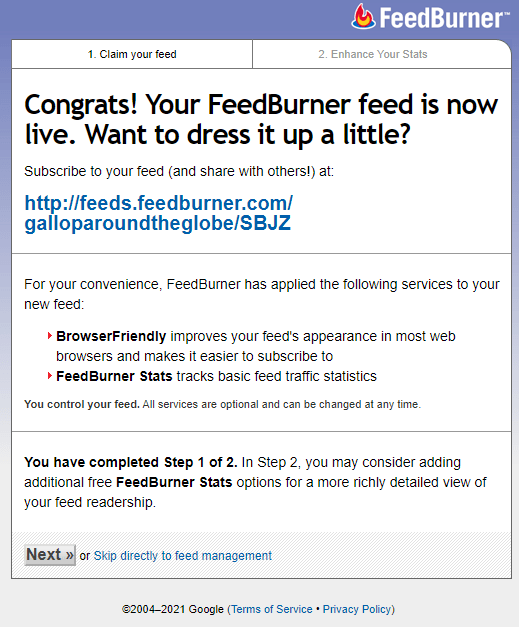 Now, you need to activate the server for your feed.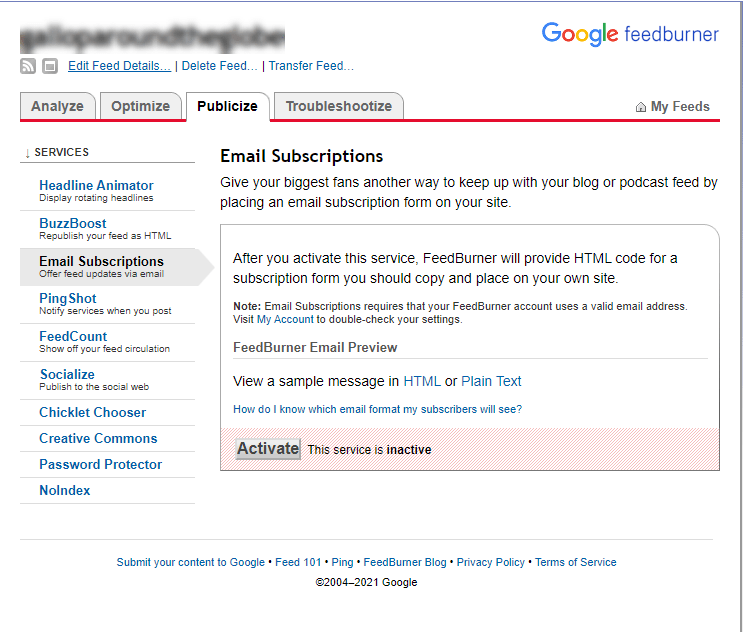 Copy your feed's URL from here.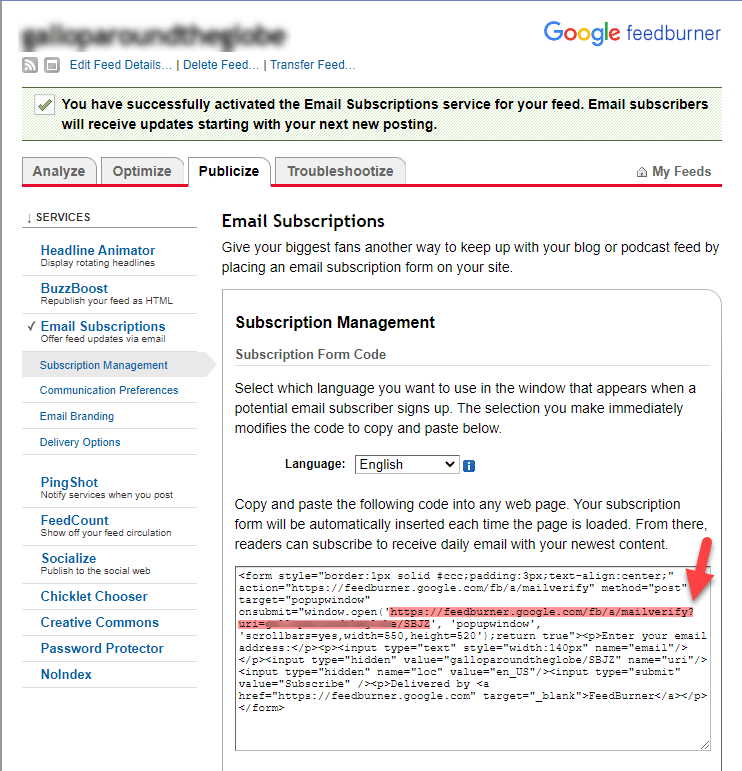 Then you need to create a new page and use the "subscribe" widget in Kata.
Now copy the created URL in Feedburner and paste it here.
2- Mailchimp:
Open this URL and create your MailChimp profile:
https://login.mailchimp.com/signup/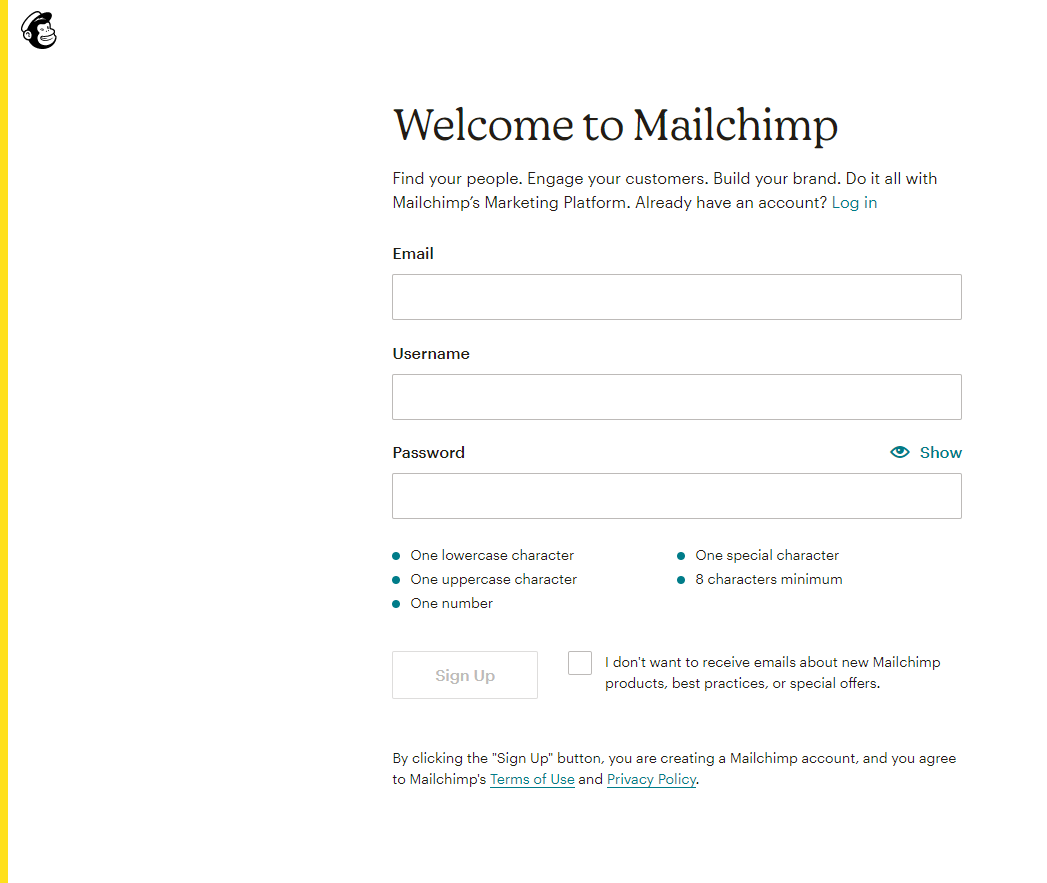 Then, you should find your URL form and enter it into the Subscribe Newsletter widget in Kata.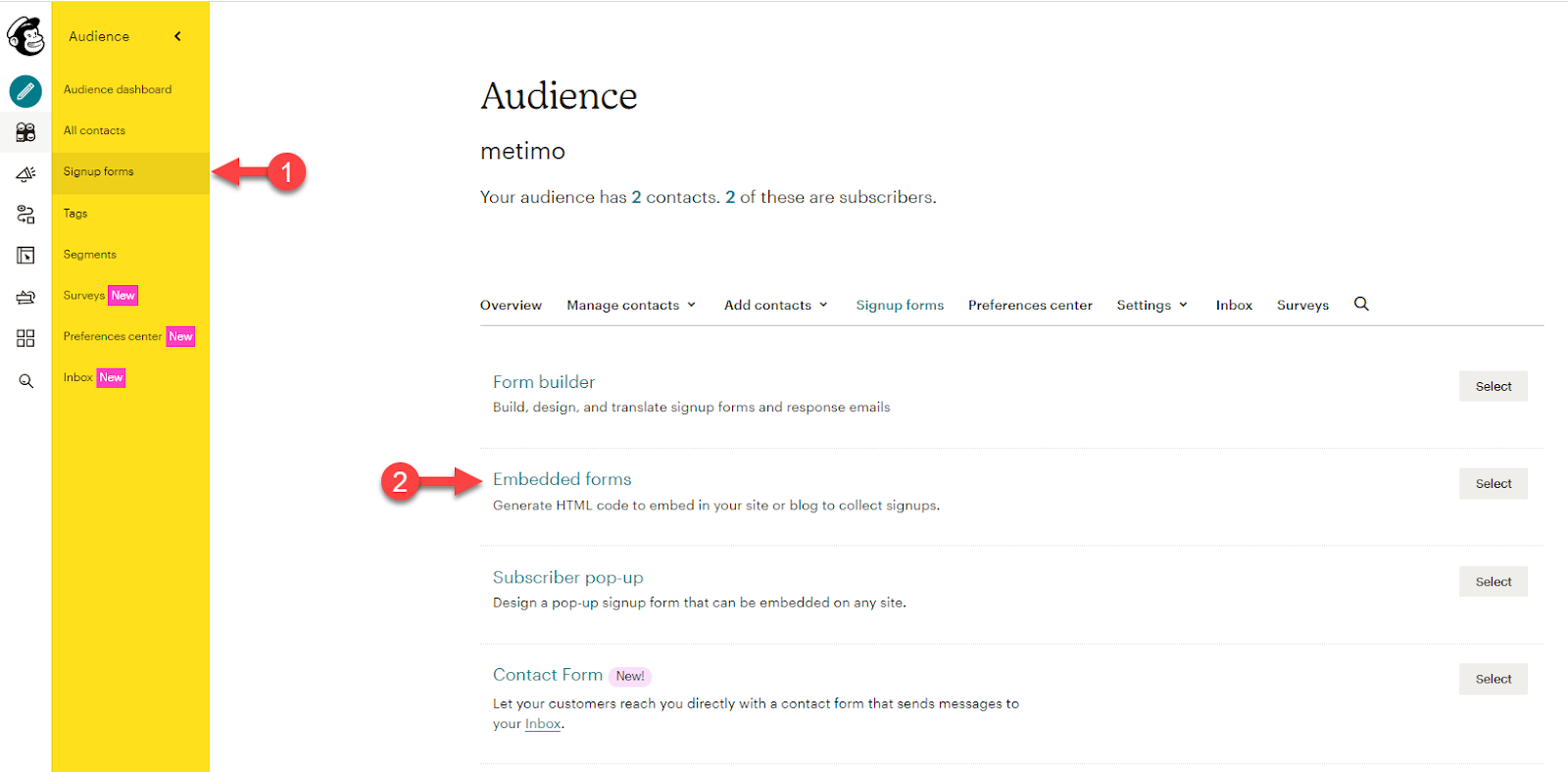 Copy all the codes in the form and edit them in a code editor.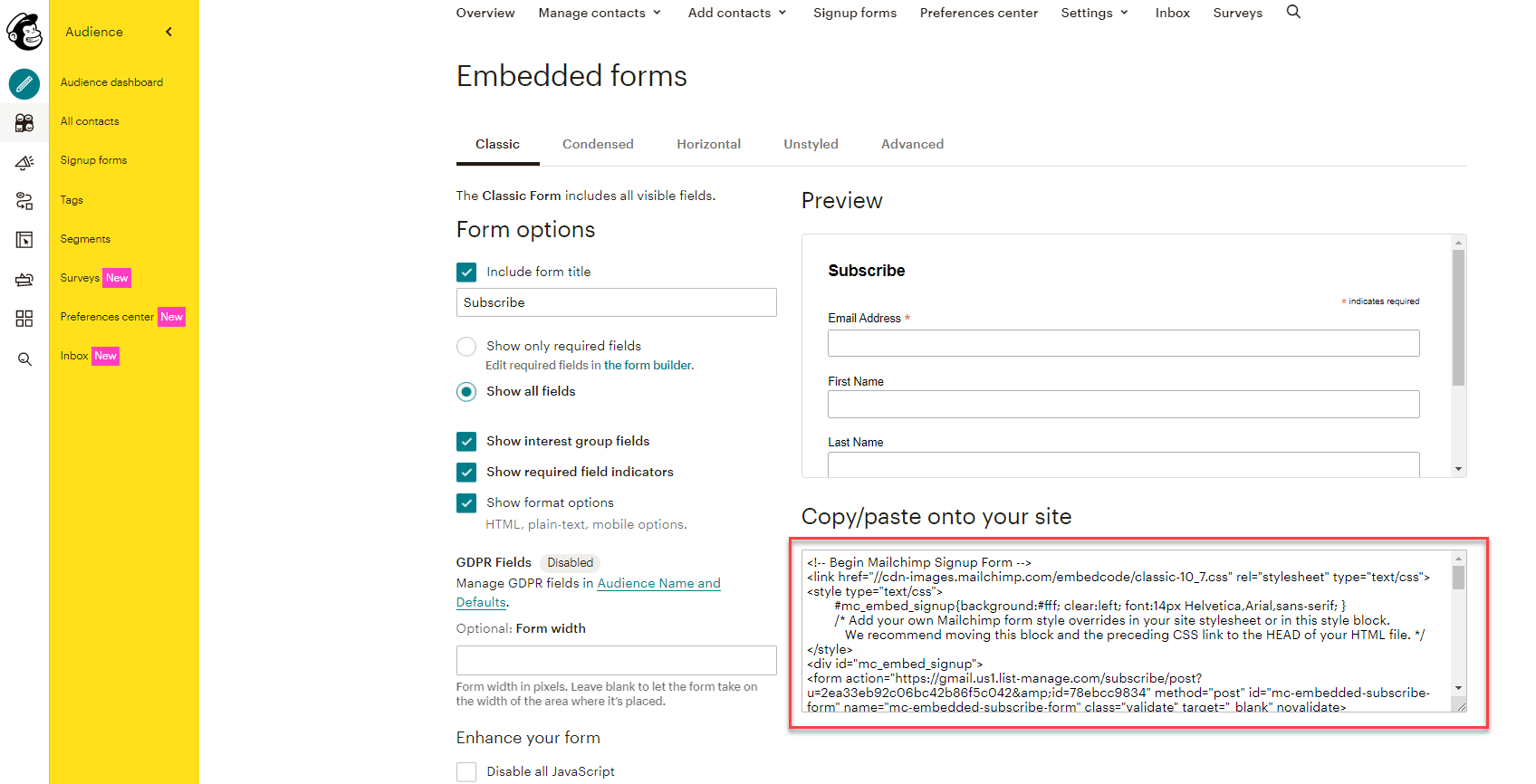 Now copy only this part of the code.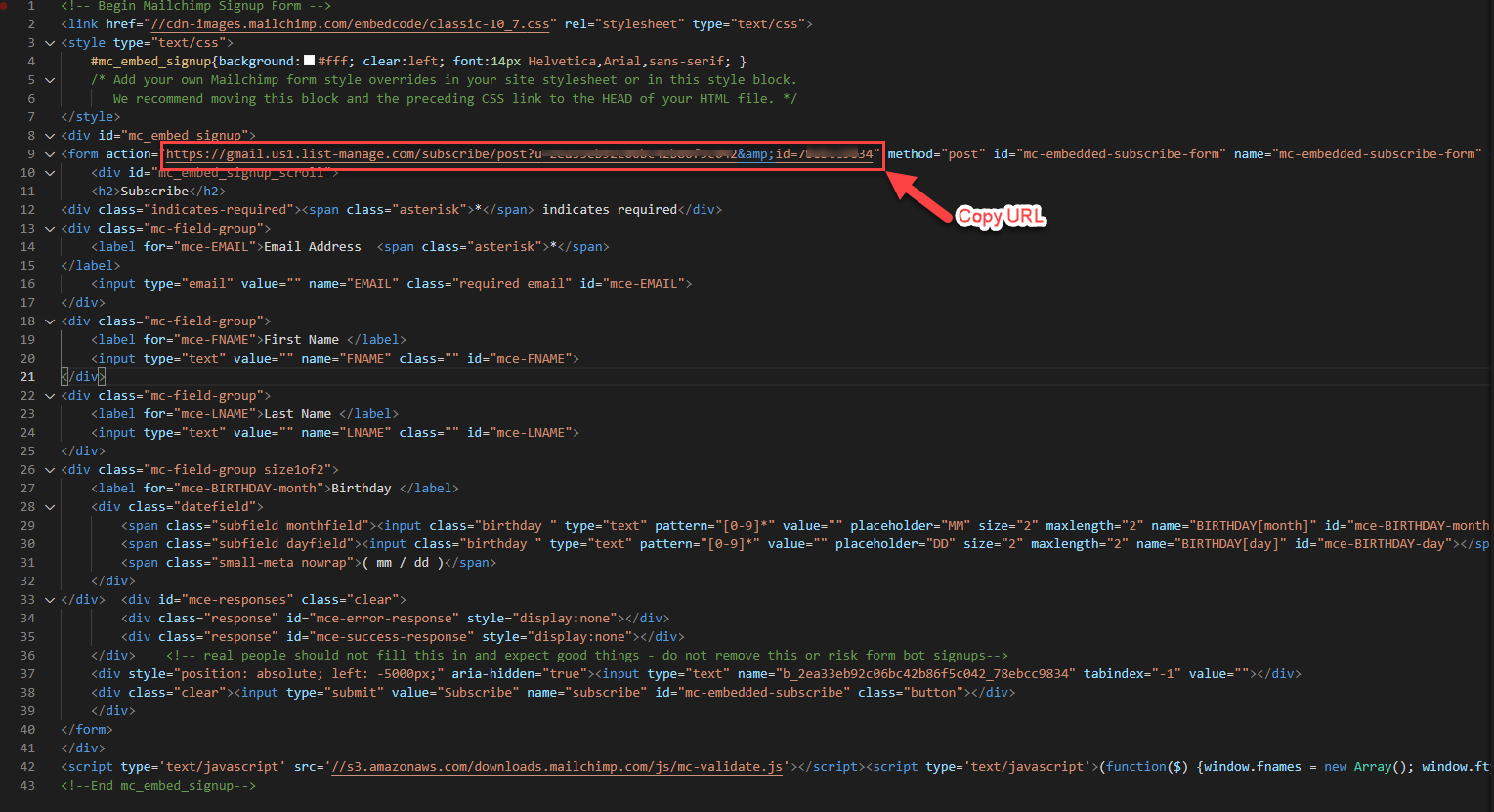 Now you should create a new page and use the Subscribe Newsletter widget of Kata.
Paste the URL you have already copied here.