If you've purchased your theme at Themeforest, you'll need to download the theme file before you try and install it. Simply log into your account, go to your downloads and locate your theme. Click on the download button and select the "Installable WordPress file only". This will download the zip file for your theme.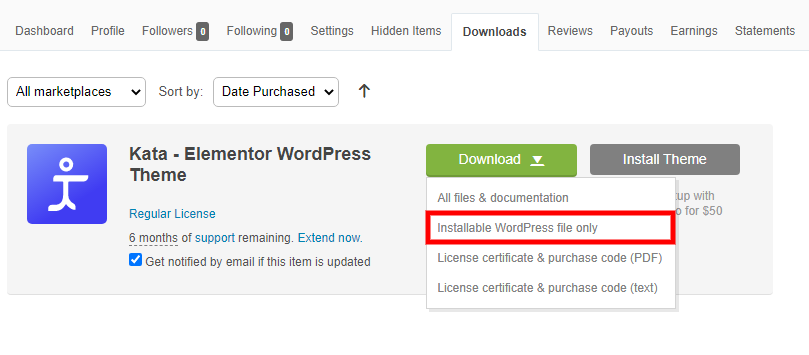 As you can see in the above picture you can download the installable file by click on the Installable WordPress File Only
In order to activate the Kata theme, You will first need to install and activate the theme and its necessary plugins, Please Follow below steps to install the Kata WordPress theme.
Install The Kata Theme
1. After Download the Theme file, Please navigate to you WordPress Site > Wp Admin > Themes,  From the top  left  corner  click  on the  Add New  button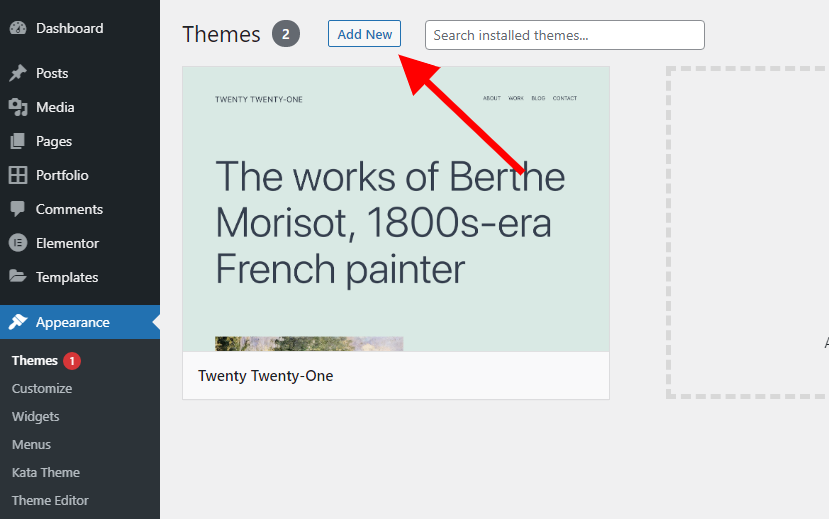 2. You will redirect to the install themes page, From the top left corner click on the Upload Theme and upload the kata theme from Upload form

3. After install the kata theme, Please click on the install plugins button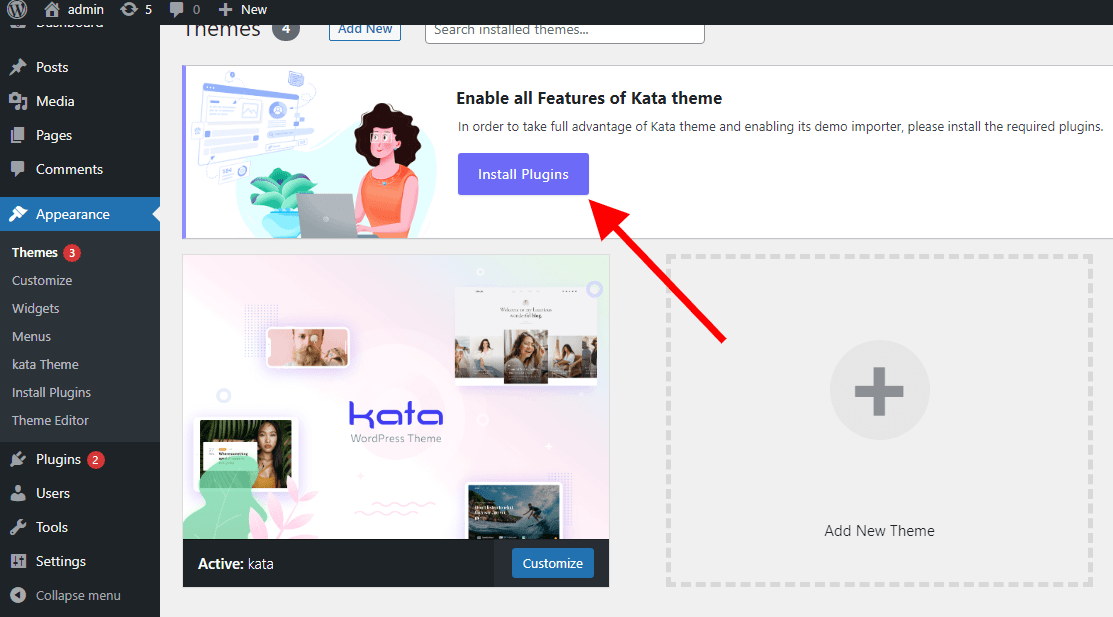 4. After redirecting to the install plugins page
Select all requirement plugins
Select Install from dropdown
Click on the apply button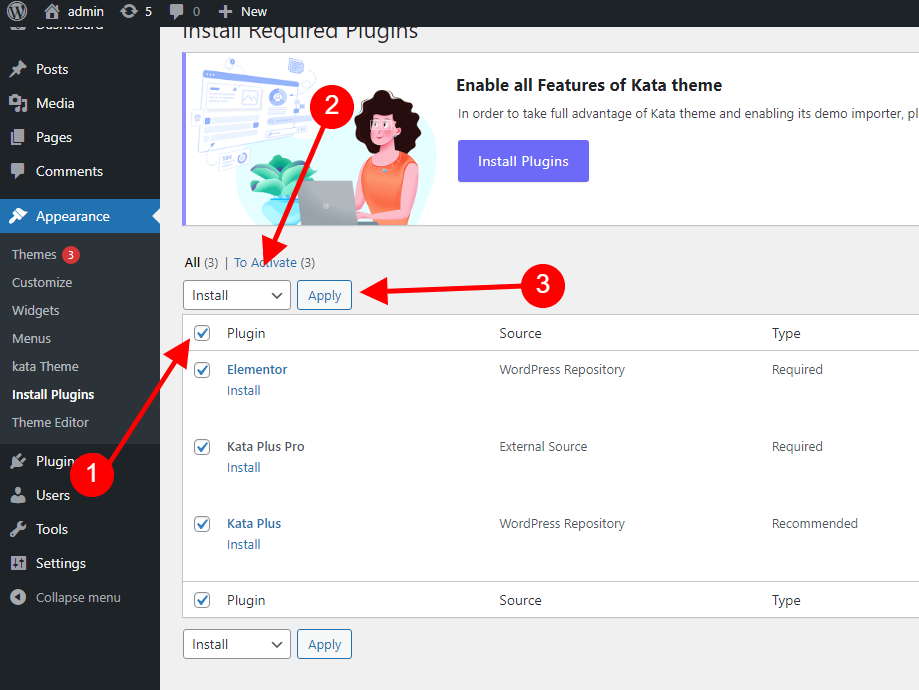 5 – After install plugins, Please go to the Plugins page and make sure, Elementor, Kata Plus and Kata Plus Pro is activated